News Release
Professor of Leadership and Ethics to Speak at Forum March 20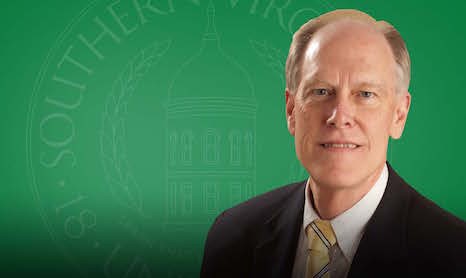 Charles Bowen, professor of leadership and ethics at Kennesaw State University, and his wife, Claire Bowen, will speak at forum on Friday, March 20, at 11 a.m. in the Stoddard Center at Southern Virginia University.
Charles Bowen has worked at Kennesaw State since 2003 in a number of positions, including dean of student success and associate professor for the department of educational leadership as well as interim chair of the department of educational leadership. Prior to his time at Kennesaw State, he worked at Dalton State College and Western Carolina University, among others.
In addition to teaching, he has been a member of many professional organizations and boards, has authored articles for several academic journals and has delivered dozens of presentations at universities and conferences.
He received a bachelor's degree in psychology from Mercer University and a master's degree from Duke University before attending Florida State University to earn his doctorate in psychology.
Claire Bowen is a writer and has written a family humor column for a local newspaper in addition to her published book, "Sorry, the Stork Takes No Returns." She studied art at Columbus State University and continues to paint, draw and sketch.
The Bowens are converts to The Church of Jesus Christ of Latter-day Saints and have served the Church in multiple capacities. They have been married for 37 years and have five children and five grandchildren. They currently live in Jasper, Ga.
Community members and Southern Virginia faculty, staff and students are invited to hear forum and devotional speakers each Friday morning at 11 a.m. in the Stoddard Center. Recordings of past forum and devotional speeches may be accessed online.