Spotlight
Professor Receives Award for Outstanding Service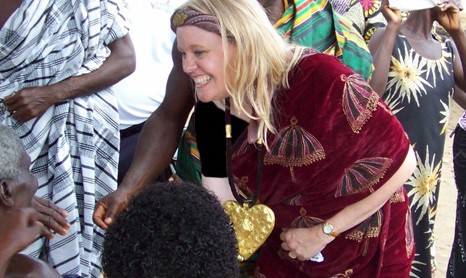 Dr. Barbara van Kuiken, professor of chemistry at Southern Virginia University, recently received the 2015 President's Award from the Buena Vista Lions Club.
The award is intended for those who have dedicated their time and effort to bettering the community at large and was presented by Bill Fitzgerald and Tom Lominac, current and former presidents of the club.
Robert Huch, Southern Virginia's vice president of finance, attended the event and said that van Kuiken "was cited for her outstanding service to community and humanity through RAM events, medical missions and other related activities to help and serve others, particularly students and those in need."
Van Kuiken came to Southern Virginia in 2000 and has since become the health pre-professionals advisor and has helped the university host three Remote Area Medical (RAM) clinics, which have provided hundreds of community members with free medical care. Additionally, she has organized international trips to enable her students to participate in clinics around the globe.
She is also an adjunct professor at the Virginia Military Institute and continues to conduct research on asthma and other medical topics.
According to Huch, van Kuiken's service to the community, multiple universities and the world at large led the Club to give her a standing ovation and to note that "she exemplified love, service and learning in her work with students as a teacher and in her volunteer service in church and community."