News Release
Popular LDS Speaker to Give Devotional Oct. 23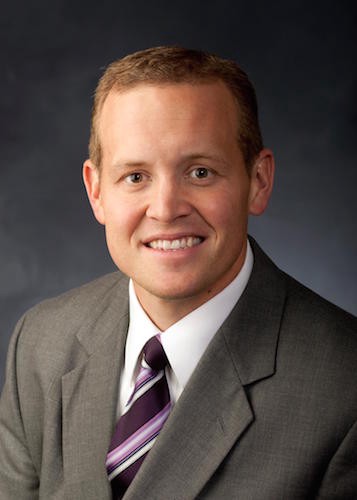 Dr. Hank Smith, a popular Latter-day Saint speaker, will give a devotional address titled "Be of Good Cheer" on Friday, Oct. 23, at 11 a.m. in the Stoddard Center at Southern Virginia University.
Smith received a bachelor's degree from Dixie State University and a master's degree in business administration from Utah State University. He went on to earn a doctorate from Brigham Young University, where he now works as an instructor.
He speaks to thousands of youth every year and has presented at conferences and organizations including BYU Women's Conference and Retreat for Girls; Time to Blossom and Time Out for Women programs; and elementary, junior high, and high schools around the country. In addition to his speaking engagements, he has also published many talks on CD and authored a number of books including "Of These Emblems: Coming Closer to Christ through the Sacrament."
Smith served a full-time mission in California for The Church of Jesus Christ of Latter-day Saints.
He and his wife, Sara, have five children and live in Mapleton, Utah.
Community members and Southern Virginia faculty, staff and students are invited to hear forum and devotional speakers each Friday morning at 11 a.m. in the Stoddard Center. Recordings of past forum and devotional speeches may be accessed online.