Spotlight
New Scholarship Rewards Students for Acts of Kindness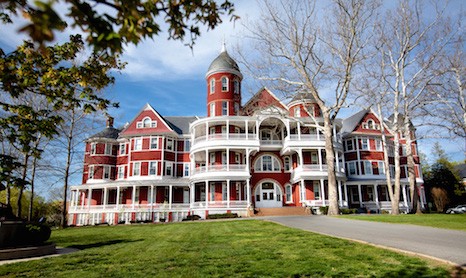 Southern Virginia University will now offer a new scholarship for returning students, the John B. Matheson Jr. Kindness Scholarship. The scholarship will annually award $500 to two returning students — one male and one female — who have worked to make kind acts a part of their daily lives.
The scholarship is funded by Dr. Mark Matheson, a volunteer professor of business at Southern Virginia, in honor of his father.
"[He] was always a kind, gentle man as well as a real gentleman," Kristine Matheson, former volunteer public affairs manager for the university, said of her father-in-law. "He was always kind and always conscientious of others' needs around him."
John B. Matheson served in the United States army during its occupation of Frankfurt, Germany. While there, he learned a lesson of charity and kindness — a lesson that was later retold by Thomas S. Monson, president of The Church of Jesus Christ of Latter-day Saints, in his talk at the 2010 Christmas devotional, titled "A Bright Shining Star."
Regarding the power of kindness, John B. Matheson once said, "In the Sermon on the Mount, Jesus said, 'Ask, and it shall be given you; seek, and ye shall find; knock, and it shall be opened unto you.' I have found that the answer to important matters may be controlled or achieved by seemingly unimportant things. … All I needed to do was knock. And what did that knocking consist of? A simple act of kindness and courtesy."
Mark Matheson also has a firm belief in the power of kindness.
"One of my basic pieces of advice to students has always been, 'You're never going to be the smartest, you're never going to be the best looking, but you can be the nicest. That is within our realm of possibility,'" he said. "I challenge them, when they leave Southern Virginia, to make someone think, 'That was the nicest person I ever met.'"
Mark Matheson's hope is that this scholarship will not only inspire students to incorporate kindness into their actions on a daily basis, but also encourage students to take note of the kind acts performed by those around them.
"I want to have students be thinking more about kindness every day," said Mark Matheson. "So if this scholarship can be a small prick to their conscience to think less of themselves and more about others, then it's well worth the money."
Students, staff and faculty will nominate students whom they see as examples of charity and kindness. The Scholarship Committee will then review the nominees and select the recipients, who will be announced at the final forum of the semester.