News Release
New Residence Hall Nears Completion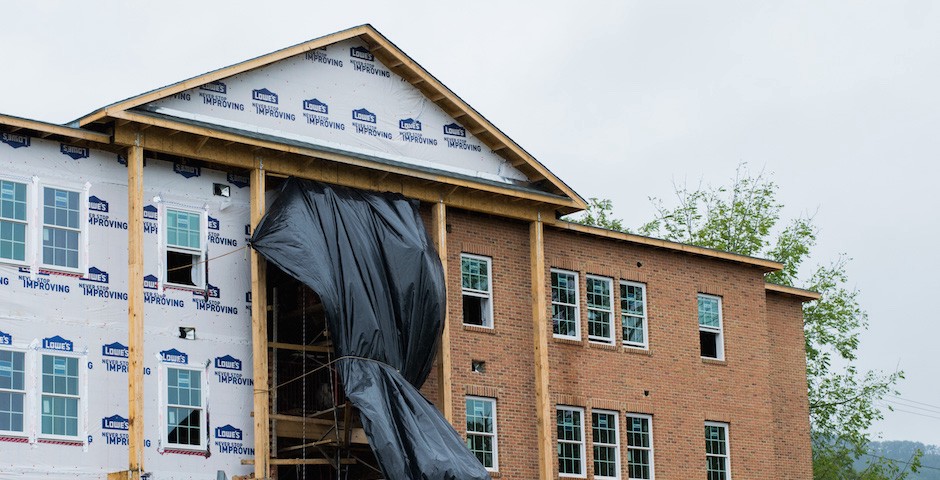 Following a number of campus improvements and renovations, Southern Virginia University's latest capital project — a new residence hall on Walnut Avenue — is progressing rapidly.
The university broke ground on the residence hall in April, holding a ceremony attended by members of the Southern Virginia community and friends of the university.
"This residence hall has been discussed and planned for a few years," said Bill Braddy, director of institutional advancement and capital projects at Southern Virginia. "It will be a beautiful, three-story brick building in a suite configuration."
When finished, the 23,000 square-foot residence hall will house 72 students in 12 apartment-style suites. The suites will have kitchen and dining accommodations, a common living area and three bedrooms. Each bedroom will house two students and include an adjacent bathroom. When completed, the hall will also include wireless internet.
The residence hall is scheduled to begin housing students in January 2016. It is located adjacent to the Buena Vista Institute of Religion and down the hill from The Lofts, a 51,000 square-foot residence hall built in 2008.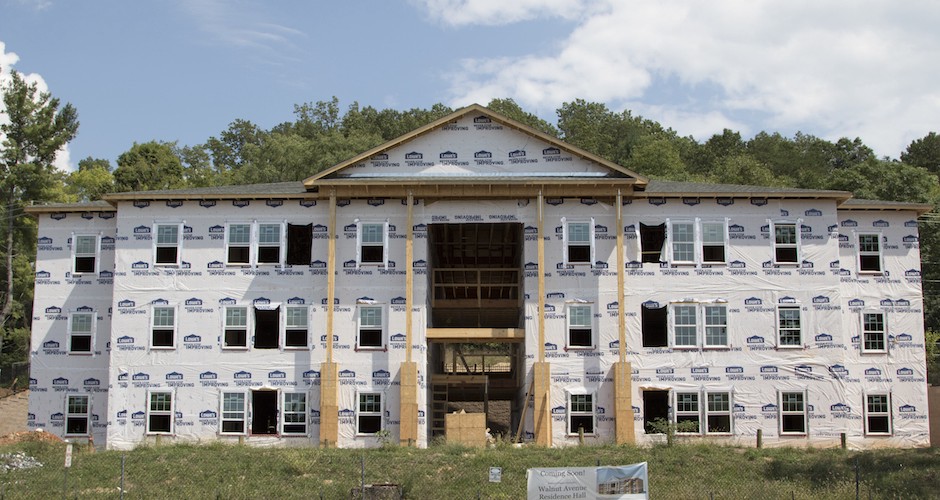 "With this residence hall and additional facilities like it in the future, we will improve the on-campus housing experience for our students," said Brett Garcia, vice president of enrollment and marketing. "Improving our residential facilities is just one aspect of our plan to greatly enhance the student experience."
During the summer, the university renovated one of its existing residence halls: Robey Hall, which was named for Margaret Durham Robey, who was the president of Southern Seminary from 1943 to 1967. The building underwent a number of repairs and received updates including new carpet, paint, furniture, LED light fixtures, ceiling fans, and bathroom partitions — in addition to numerous other aesthetic and safety-related upgrades.
"A number of student workers helped make this project possible: they stepped up and were enthusiastic, positive and fantastic," said Braddy. "We also have several improvements that are continuing to be made, such as the installation of marble vanity counter tops in the bathrooms."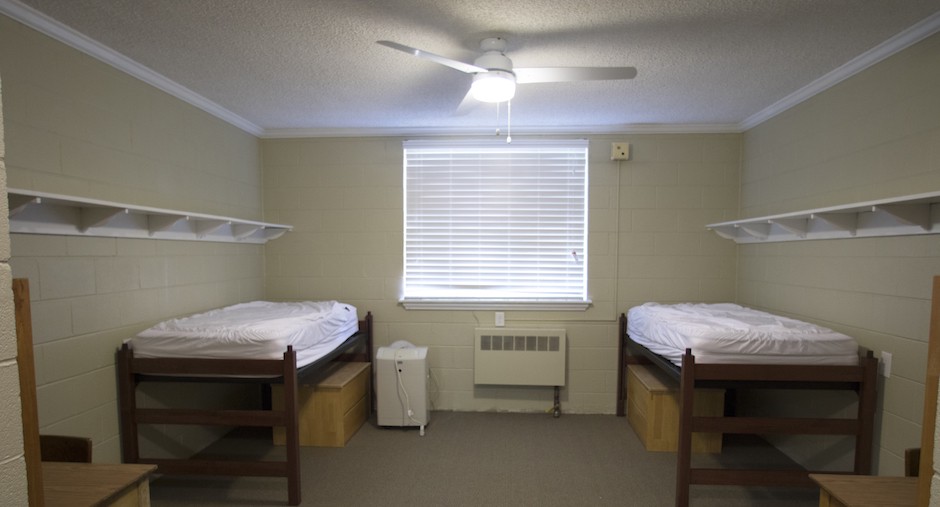 According to Arthur Furler, executive director of campus operations, the university's IT Office made a number of improvements on campus recently, which included increasing server capacity, improving wireless network coverage, and extending the fiber network to include the Carriage Town Houses, the Gayle Smith Apartments, The Fields and the new facilities building.
"We're also very grateful to all the members of our Facilities team for their great work to improve our campus," said Furler. "They recently played an integral role in upgrading the air conditioning in the Von Canon Library, replacing the kitchen ventilation system, replacing the walk-in cooler in the kitchen and performing a host of beautification and maintenance projects on campus."