News Release
Dr. Mark McConkie to Speak on Joseph Smith Oct. 30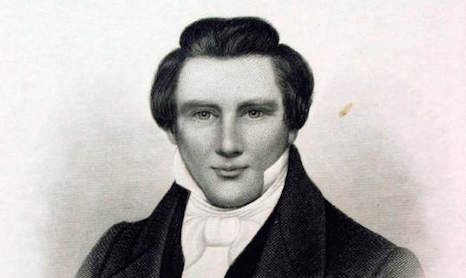 Dr. Mark L. McConkie, professor of public administration at the University of Colorado Colorado Springs, will give a devotional address titled "Joseph Smith and You" on Friday, Oct. 30, at 11 a.m. in the Stoddard Center at Southern Virginia University.
McConkie has worked at UCCS for more than 30 years in a variety of positions, including as a professor and as an interim resident dean of the Graduate School of Public Affairs. He teaches classes on topics including behavior and development, ethics and leadership, and management development.
Prior to his work in Colorado, he taught and researched at both the University of Georgia and Brigham Young University. His research, which includes over 100 scholarly articles, has appeared in multiple publications. In 2010, he was the co-recipient of the Douglas McGregor Award for best article in The Journal of Applied Behavioral Science. He has also received the Leadership Award from the International Conference on Advances in Management three times as he served in leadership positions within the conference. Additionally, he has worked as a consultant for many Fortune 500 companies.
McConkie received a bachelor's degree in political science and a master's degree in public administration from BYU as well as a doctorate in philosophy from the University of Georgia.
He has served a number of bishoprics, stake presidencies and mission presidencies of The Church of Jesus Christ of Latter-day Saints. His connection to the Church is both spiritual and familial. He is the son of Elder Bruce R. McConkie, the grandson of President Joseph Fielding Smith, the great-grandson of President Joseph F. Smith, and the great-great-grandson of Hyrum Smith — brother of the Church's founder, Joseph Smith. He has dedicated much of his time to researching church history, particularly as it relates to Joseph Smith and his family.
He and his wife, Mary Ann, have nine children and live in Colorado Springs, Colo.
Community members and Southern Virginia faculty, staff and students are invited to hear forum and devotional speakers each Friday morning at 11 a.m. in the Stoddard Center. Recordings of past forum and devotional speeches may be accessed online.