News Release
Homecoming to Feature Alumni Events, Annual Traditions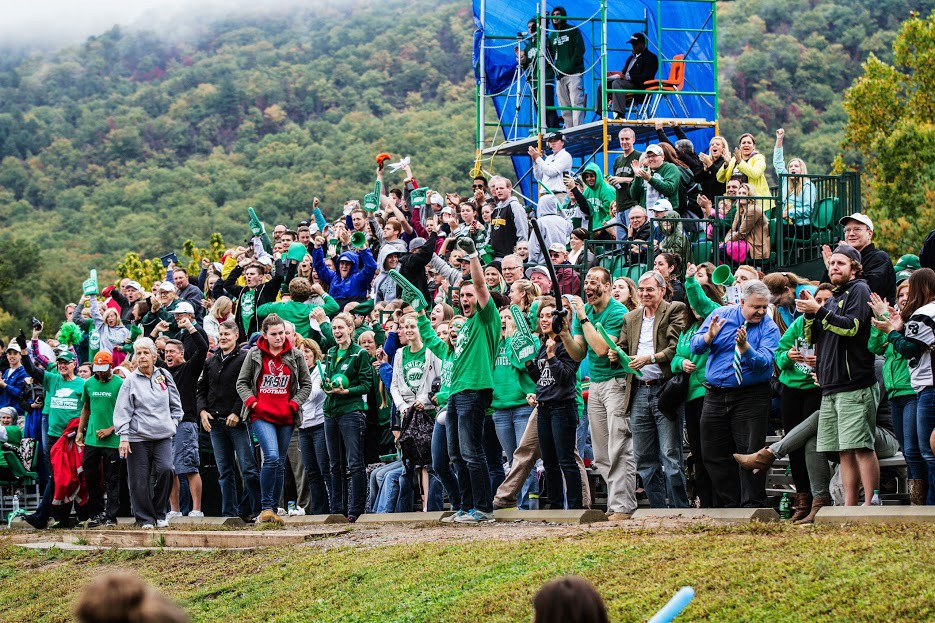 Southern Virginia University will celebrate its 20th Homecoming since its renewal as a liberal arts college with a Latter-day Saint environment by welcoming alumni, current students, faculty and other members of the campus community to a number of activities Oct. 9–10.
This year's Homecoming will include the opening of a new art exhibit centered on Tuscon House, as well as annual traditions such as the Homecoming concert and a home football game. Other events will include a reception for parents, a quiz bowl competition between students and alumni, a pre-game party, and intramural games in bubble soccer, pickle ball, softball and ultimate Frisbee.
Friday's Homecoming events will begin at 11:00 a.m. with a forum address by Elder Rex D. Pinegar, an emeritus general authority of The Church of Jesus Christ of Latter-day Saints. Elder Pinegar served the Church as a general authority from 1972 to 2001, including serving for six years in the Presidency of the Seventy. He formerly taught at Brigham Young University as a member of the special education department, and was the chairman of educational psychology in BYU's College of Education.
An opening reception for a new watercolor exhibit will be held at 5:30 p.m. in the Chandler Corridor Gallery. This new exhibit features the watercolors of Megan Reynolds, an art student who is currently serving a Latter-day Saint mission in Texas. The theme of Reynolds's exhibition is Tuscon House, the university's historic art building where renowned American artist Cy Twombly once lived and created artwork.
The annual Homecoming Concert will take place in Chandler Hall at 7:30 p.m., featuring Southern Virginia's choirs, orchestra and a flute trio that will perform music from Bizet's classic opera "Carmen." Bella Voce, the Southern Virginia women's choir, will perform "Psalm 23" and other pieces under the direction of new conducting interns Reva Rogers and Jeremiah Krites. The Concert Chorale will present a trilogy of Hebrew lyrics, Brazilian folk-song "Muie Rendera" and their traditional closing number, "Shenandoah." The orchestra will feature tenor Eric Hanson, assistant professor of music at Southern Virginia, in "Bring Him Home" from the popular musical "Les Miserables," as well as performing Mussorgsky's "A Night on Bald Mountain" and other pieces.
Saturday's events will begin with a variety of carnival-themed activities at The Fields, including face painting, food and intramural games for all ages. Meanwhile, students and alumni will gather in the Ballroom for the annual student-alumni quiz bowl competition.
The Homecoming football game against Montclair State University will begin at 1:00 p.m. The Knights last played Montclair State in last year's Homecoming game, Southern Virginia's first home football game at The Fields. Looking for their first win of the season, the Knights are led by several returners including quarterback Shawn Honeycutt, who last year helped the team to its first-ever NJAC, defensive lineman Sam Mellor, who ranked fifth in the NJAC for sacks per game last year, and wide receiver Bryan Lorenzen, who currently leads the Knights in touchdowns and receiving yards per game.