Spotlight
2015 Graduate Takes First at History Honor Society Conference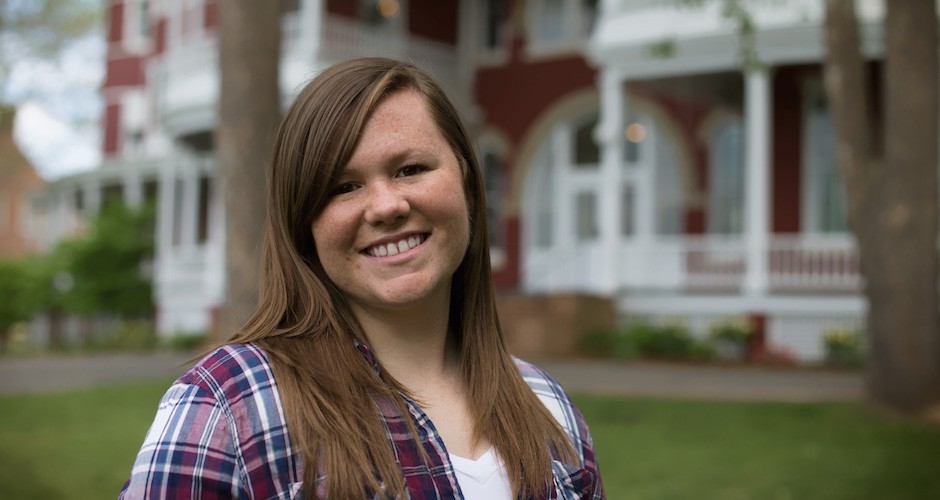 Randi Cline, a 2015 graduate who majored in history at Southern Virginia University, took first place at a regional conference of the national history honor society Phi Alpha Theta last semester.
Cline, who is currently working at the university's Von Canon Library, plans to take her paper to the society's national conference in July. She also plans to pursue a master's degree in library science specializing in archival research from San Jose State University.
This was the fourth year in a row that at least one Southern Virginia student has placed in the top two at the regional Phi Alpha Theta conference.
"I think [my favorite aspect of the conference] is honestly the fact that Southern Virginia goes every year and even though we have the smallest chapter, we have about three people who go, … one of our students always comes away with [an award]. … We might be small, but our students are serious scholars. And I believe it's that close relationship that we build with our professors that makes it so that when we go, we have quality papers."
Her winning paper, titled "'To Do What She Ought': The Making of Girls into Women at Southern Seminary," focused on gender roles and culture at Southern Seminary — the predecessor to Southern Virginia University — from 1900 to 1930. Cline initially became interested in researching information about Southern Seminary during an archives class she took from Stephanie Hardy, archivist and instructional services librarian at the university. Cline further explored this topic during a museum studies class through a living history project about the life of Southern Seminary students.
"As a student, [Cline] was amazing because she was so detail oriented and passionate about it that she made it come alive," Hardy said. "She was always finding interesting things to share. … It was this very organic growth through all these different areas she was researching and it just kind of grew together and became cohesive."
After her experience in both the archives and museum studies classes, Cline decided to focus her senior paper — which she completed under the direction of Dr. Lora Knight, associate professor of history — on the history of Southern Seminary.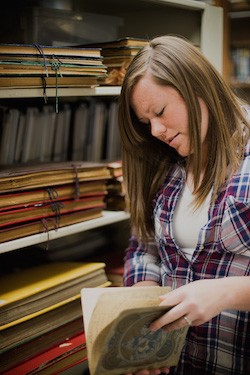 "I think overall the most interesting thing that I've found is how similar Southern Seminary is to Southern Virginia University," Cline said. "[Southern Seminary was also] a very small, personable religious school with high standards. … And the girls themselves had such personalities; they were hilarious. … [I also enjoyed the opportunity] to learn more about [the namesakes of] Durham Hall and Robey and Chandler, to actually know who those people were and how they were so influential. … Finding out things about the girls, like where they used to go sunbathing, different nicknames that people had for the school and things they used to do around town. It was a thriving history that's much like the culture we have now."
Cline has participated in the regional conference for the past three years.
"It was the same as always: amazing to go and see that what we do matters. … To see so many people coming together and talking about their contributions really puts it in a broader perspective," she said. "Yes, you're a student but you're also an aspiring scholar. You are making contributions that matter. People do care about those ideas, they do want to hear them. Honestly, go to as many conferences as you can, submit as many papers as you can, because it does matter and people do care about your contributions because you're the rising scholars."
This year, two other students — Stephanie Grocholl and Tennyson Benedict — also presented papers at the conference.
Grocholl, who also graduated from Southern Virginia this month, wrote a paper titled "Abraham Lincoln: A Children's Myth."
"I analyzed three Newberry-award winning children's books about Abraham Lincoln and then discussed the myths that they portray of him and how that affects children and their view of Lincoln," she said. "It was really interesting to see because I looked at a variety of time periods. These books were all written from the 1950s to the 1980s, so of course different views of what's going on in the world affected what was being written about Lincoln. I analyzed these three myths: the savior, the frontier folk hero and the self-made man."
She said that writing the paper was "a lot of fun" and that throughout the process of writing it, she worked with Dr. Francis MacDonnell, professor of history at Southern Virginia.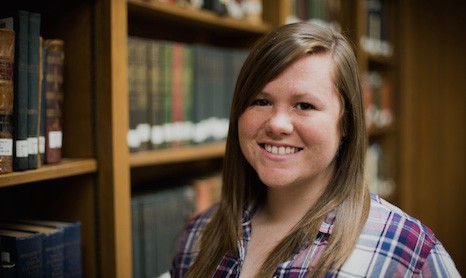 "Professor MacDonnell is just the greatest ever and it was wonderful to work with him," Grocholl said. "He was there the whole way through and he was really nice. I've never done this before. It was really helpful."
Benedict, who also wrote his paper as a project for one of MacDonnell's classes, said that MacDonnell served as a "guide" for him. Benedict's paper was titled "Eisenhower's Bad Bet: A Failed CIA Operation in Indonesia."
"It was basically a CIA plot to overthrow President Sukarno of Indonesia and it failed and a CIA operative who was a bomber got shot down while running a secret bombing mission," Benedict said.
He said that the subject caught his attention and that he decided to submit the paper to the conference as a result of MacDonnell's encouragement.
"It kind of reminded me of a James Bond novel," he said. "Basically, a CIA operative gets shot down and they find he had a journal with him that recorded … all these other bombing missions he had run. It was just a subject that really grabbed my attention and held it the whole way through."