News Release
Christmas Events, Service Opportunities 2015

As the Christmas season arrives, Southern Virginia University encourages all students, faculty and staff to participate in Christmas celebrations and service both on campus and in the local community. The following events and service opportunities are free and open to the public unless otherwise noted.
Christmas Open House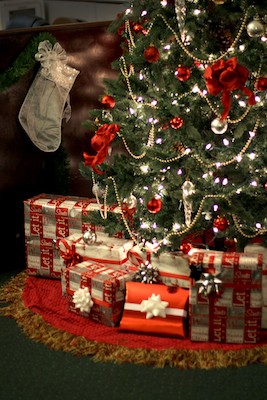 Southern Virginia University students, faculty and staff are all invited to a special Christmas Open House. The open house will include refreshments and a meet and greet with the President's Council and Diane Wilcox. Additionally, the opportunity will be available to participate in decorating the outside of Main Hall with Christmas lights.
Tuesday, Dec. 1, 4:00–6:00 p.m., Ballroom of Main Hall
Annual Buena Vista Christmas Parade
All members of the community are invited to downtown Buena Vista to celebrate with the annual Christmas Parade. There will be more than 100 floats from a variety of local organizations. The parade is a great opportunity to celebrate the Christmas season with other residents of Buena Vista and the surrounding area.
Thursday, Dec. 3, 7:00 p.m., Magnolia Ave.
Angel Tree
The Southern Virginia University Student Executive Council and Ginger Lanier, director of student health services, invite everyone to share the joy of Christmas with a child in need. For 18 years running, the Angel Tree has provided a way for the community to give gifts to those who would otherwise not have a Christmas. Names can be picked up at the Front Desk in Main Hall beginning Nov. 16 and gifts are to be returned by Dec. 4 for delivery.
Christmas Concert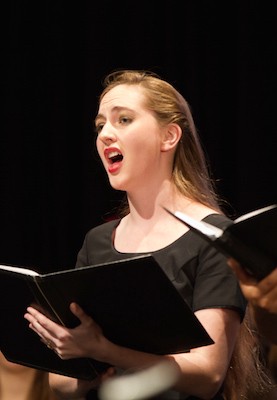 The Southern Virginia University Music Program will host a Christmas concert with performances by the Southern Virginia University Concert Chorale, Orchestra and Bella Voce. In addition to singing traditional carols, the Concert Chorale will perform a new song called "Lullaby," which was a poem originally written by Eugene Field and recently set to choral music in honor of the children whose lives were lost at Sandy Hook. They will pay tribute to Mary, mother of Jesus, with the Latin piece "Ave Maris Stellas," and lighten the mood with "The Sleigh," a lighthearted Russian carol. Bella Voce will sing "Mary Sat A-Rockin," and more traditional Christmas favorites for all to enjoy.
The Orchestra will perform a unique piece of Russian Christmas music. Originally written for a band, this piece has been transcribed for an orchestra. The piece will be complemented by talented strings and brass sections and a new set of chimes, which were generously donated by Richard and Launa Whitehead.
Friday, Dec. 4, 7:30 p.m., Performing Arts Center
Community Nativity Exhibit and Concert
Hundreds of nativity scenes from all over the world will be on display at the Nondenominational Community Nativity Exhibit Dec. 5–6. The exhibit will culminate in a concert Dec. 6 featuring Eric Hanson, assistant professor of music at Southern Virginia, and other talented musicians from a variety of local churches.
The nativities on display have been loaned by community members and collectors from across the country. The events were organized by the newly-formed Interfaith Arts Council, a local group organized to support the artistic expression of religious values, and the Nativity Exhibit Planning Committee.
Exhibit: Dec. 5–6, 2:00–7:00 p.m., The Church of Jesus Christ of Latter-day Saints building at 1340 Thornhill Road, Lexington VA

Concert: Dec. 6, 7:00 p.m., The Church of Jesus Christ of Latter-day Saints building at 1340 Thornhill Road, Lexington VA
Rockbridge Christmas Baskets Program
Every year, the Rockbridge Christmas Baskets program delivers food and toys to more than 1,000 families in need. The program is entirely run by volunteers. Additionally, many volunteers are needed for the annual packing day at the Virginia Horse Center to fill boxes with food and bags with toys in preparation for delivery throughout the community.
Saturday, Dec. 19, beginning at 8:00 a.m., Anderson Arena at the Virginia Horse Center