News Release
Board of Trustees Member to Give Devotional Feb. 27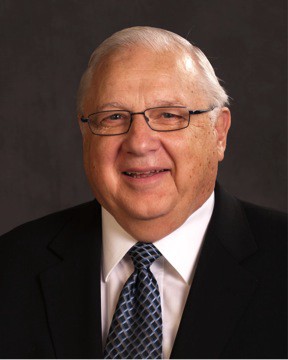 J. Mitchel Scott, a member of the Southern Virginia University Board of Trustees and former mission president, will deliver a devotional address on Friday, Feb. 27, at 11 a.m. in the Stoddard Center at Southern Virginia.
Scott received a bachelor's degree in economics from George Washington University and is currently the chairman and CEO of ProductiveTeams, Inc. He has also worked as vice president of advertising and brand development at Thomasville Furniture Industries and as the general manager for advertising and promotion for Armstrong Industries' floor and carpet divisions.
Scott has served The Church of Jesus Christ of Latter-day Saints in numerous ways, beginning as a bishop and as a stake president. In 2000, he was called as an Area Authority Seventy, presiding over a number of stakes, including those in Buena Vista, Va.
In 2004, he and his wife, Sue Scott, were called to preside over the Texas McAllen Mission. They have since worked as ordinance workers in the Raleigh Temple, as President and Matron of that temple, and now as a sealer and ordinance worker. They will soon begin a mission as Temple Missionaries in Nauvoo, Ill.
Scott is both a member of Southern Virginia's Board of Trustees and the Board Executive Committee. He and his wife live in Greensboro and have five children and 23 grandchildren.
Community members and Southern Virginia faculty, staff and students are invited to hear forum and devotional speakers each Friday morning at 11 a.m. in the Stoddard Center. Recordings of past forum and devotional speeches may be accessed online.