News Release
Award-Winning Author, Professor to Speak Sept. 18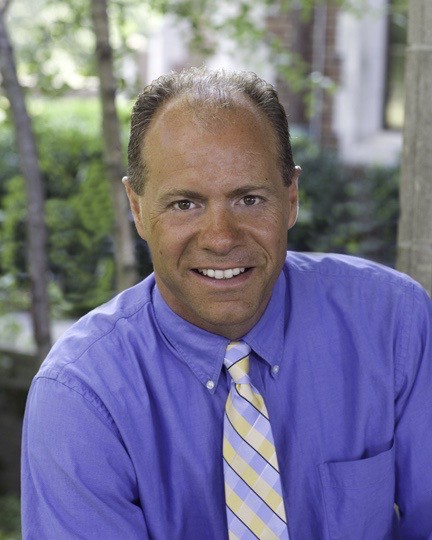 Jeff Benedict, award-winning author and distinguished professor of writing and mass media at Southern Virginia University, will give a forum address titled "Lend Me Your Ears: A Writer's Journey Through Books, Magazines, Movies and TV" on Friday, Sept. 18, at 11 a.m. in the Stoddard Center.
Benedict is a special features writer for Sports Illustrated and has written features and essays for the New York Times, Los Angeles Times and espn.com. He is a New York Times bestselling author who has written fifteen books on topics ranging from violence against women to a deadly E. Coli outbreak to the discovery of a 10,000-year-old skeleton in North America.
His most recent book — "The System: The Glory and Scandal of Big-Time College Football" — is being developed into a television drama by Starz. Benedict is a producer and writer for the series. He has also written autobiographies, memoirs or short essays and statements for individuals including Hall of Fame quarterback Steve Young, NBA player Jabari Parker, rock and roll star David Crosby. He is a writer and creative consultant for NFL Films on a documentary on Steve Young that will air on the NFL Network. He is also an executive producer on the motion picture film "Little Pink House," which is based on his book by the same title. He is currently writing a biography on Tiger Woods for Simon & Schuster. He blogs at jeffbenedict.com.
He received a bachelor's degree in history from Eastern Connecticut State University in 1991 and a master's degree in political science from Northeastern University in 1995. He is licensed to practice law in Connecticut.
Community members and Southern Virginia faculty, staff and students are invited to hear forum and devotional speakers each Friday morning at 11 a.m. in the Stoddard Center. Recordings of past forum and devotional speeches may be accessed online.