Spotlight
Alumnus Named City Manager in Utah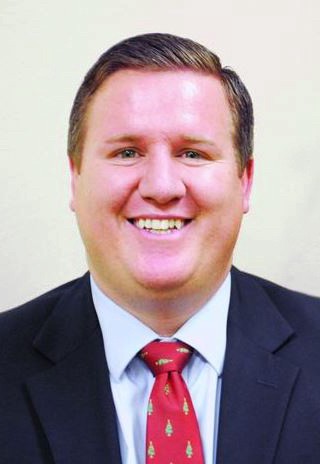 Joshua Bake ('07), an alumnus of Southern Virginia University, was recently named city manager of Naples City, Utah.
As city manager, Bake acts as the chief administrative officer of the city, working with the mayor and city council to develop and implement ideas, and tackle the daily operations of the city.
"I always have had love and interest for local government," Bake said. "I truly feel that it is the place where one person can make a difference."
Bake's interest in local government was heightened when he took a class from the former city manager of Casper, Wyo., at the University of Wyoming. He was inspired to learn more about local government and began to work with Casper's municipal court.
"This experience only furthered my love and desire to continue in local government," he said.
Bake then transferred to Southern Virginia in 2005 to pursue a bachelor's degree in liberal arts. While at Southern Virginia, he met Rodney K. Smith, former president of the university, who provided him with guidance and encouragement.
"[President Smith] was the reason I wanted to attend law school and helped me realize that it was for service, not prestige or money," said Bake. "[He] was a key figure in my life and truly helped me get to where I am now."
Bake expressed appreciation for the environment at Southern Virginia, which prepared him for further educational and vocational pursuits.
"I loved everything about Southern Virginia," he said. "I loved the small atmosphere; I loved that you can get to know your professors and they care about getting to know you."
In addition to the benefit of maintaining close relationships with professors and other leaders, Bake enjoyed other advantages of what university leaders call "The Genius of Small." In particular, he had the opportunity to be involved in a number of different extracurricular activities. While at Southern Virginia, he participated in football and wrestling and served in the Student Association as senior class president.
"Joshua Bake was an outstanding student leader and senior class president," said Dean Joseph Bouchelle, who oversees the Student Association and worked personally with Bake. "He was creative and thoughtful and truly left a legacy in his short time at Southern Virginia. He and his wife, Betsy, are the kind of leader-servants we are exceptionally proud of."
During his participation as a student, as an athlete and as a leader, Bake was also a husband and a father of three.
"Southern Virginia made it possible [for me to] balance family and school life in way that made the experience something I will never forget," he said.
According to Bake, this ability to balance his personal life with his participation in multiple extracurricular activities and service opportunities was one of the benefits of "small."
"Small is the reason I chose Southern Virginia, small is the reason I chose University of Wyoming for Law School, small is the reason I chose Naples City for work," Bake said. "I love the idea of small. Southern Virginia does it right."
Bake and his wife, Betsy Bake, a Southern Virginia alumna, live in Utah with their five children.