News Release
Alumnus, Entrepreneur to Speak at Forum Feb. 6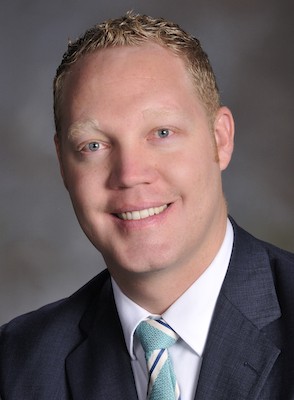 Derick Maggard ('10), founding director of the Center for Innovation Entrepreneurship at Virginia Tech, will give a forum address on Friday, Feb. 6, at 11 a.m. in the Stoddard Center at Southern Virginia University.
In his current position at Virginia Tech, Maggard works closely with students and businesses in order to promote collaboration and innovation. Prior to founding the Center for Innovation Entrepreneurship, Maggard served as Executive Director of the Roanoke — Blacksburg Technology Council, strengthening technology-based businesses in the area.
Maggard has also been involved in a number of successful businesses. He founded Legacy Home Healthcare and Prescott Indoor Soccer and served as director of business development for Mangia Technologies. While working with Mangia Technologies, Maggard organized partnerships with the NBA, NHL and NFL, as well as NCAA sports franchises.
Before beginning his work as an entrepreneur, Maggard attended Southern Virginia University, graduating in 2010 with bachelor's degree in political science and serving as student association president. He went on to receive a master's degree in industrial systems engineering from Virginia Tech.
He and his wife, Cheryl Maggard, have three children.
Community members and Southern Virginia faculty, staff and students are invited to hear forum and devotional speakers each Friday morning at 11 a.m. in the Stoddard Center. Recordings of past forum and devotional speeches may be accessed online.