News Release
VP of Operations, Student Services to Give Address Jan. 24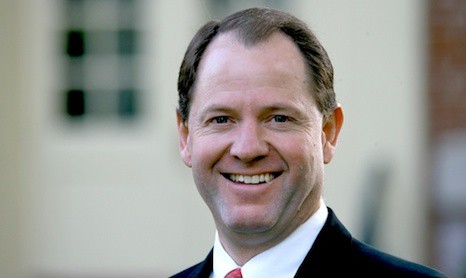 Vice President of Operations and Student Services Scott Y. Doxey will give the annual state of the university address on Friday, Jan. 24, at 11 a.m. in the Stoddard Center at Southern Virginia University.
In addition to his role as vice president, Doxey also serves as the university's athletic director. Prior to coming to Southern Virginia in 2008, Doxey served as the vice president of operations and academic affairs at Neumont University in South Jordan, Utah. He helped lead Neumont through the accreditation process and also assisted in building the university's computer science programs.
Doxey also has started a number of business including Kaizen Incorporated, a computer consulting company, and Nutri-Lawn, an ecology friendly lawn care business.
He received a bachelor's degree in administrative systems and business education from Utah State University. He went on to complete a master's degree in business information systems and education, also at Utah State.
He and his wife, Annelle, have six children and six grandchildren and live in Buena Vista, Va.
Community members and Southern Virginia faculty, staff and students are invited to hear forum and devotional speakers each Friday morning at 11 a.m. in the Stoddard Center. Recordings of past forum and devotional speeches may be accessed online.