News Release
Virginia Stake President to Give Devotional March 28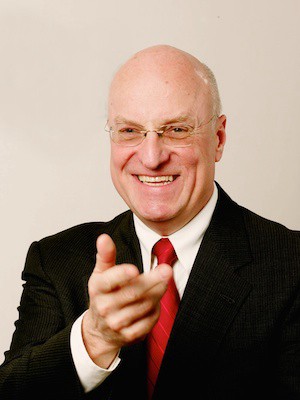 Keith A. Davey, president of the Mount Vernon Virginia Stake of The Church of Jesus Christ of Latter-day Saints, will give a devotional address on Friday, March 28, at 11 a.m. in the Stoddard Center at Southern Virginia University.
As a stake president, Davey is the ecclesiastical leader of 5,300 members of the Church in 13 congregations in Alexandria, Va., and Arlington, Va. He has previously held teaching and leadership positions in congregations in Utah, Ontario, California, South Korea, Michigan, Mexico, Brazil, China, Thailand and Virginia. As a missionary for the Church, he served full time for two years in South Korea.
Professionally, Davey had a 33-year career with Ford Motor Company. He served as vice president of strategic planning and business development for Ford while based in Bangkok, Thailand. He also worked for Ford in several other countries and at corporate headquarters in Dearborn, Mich.
He has participated in a number of committees including the US-China Business Council, the National Committee on United States-China Relations, the Asia Society, the Advisory Council of the Lally School of Management at Rensselaer Polytechnic Institute, and American Chambers of Commerce in Sao Paulo, Brazil; Shanghai, China; and Bangkok, Thailand.
Davey received a bachelor's degree in economics and East Asian studies from Stanford University and a master's degree in business administration from the Stanford Graduate School of Business.
He and his wife, Jeanene, have eight children and 12 grandchildren and currently reside in Alexandria, Va.
Community members and Southern Virginia faculty, staff and students are invited to hear forum and devotional speakers each Friday morning at 11 a.m. in the Stoddard Center. Recordings of past forum and devotional speeches may be accessed online.