Spotlight
Students Participate in 9th Service Day, Travel to the Temple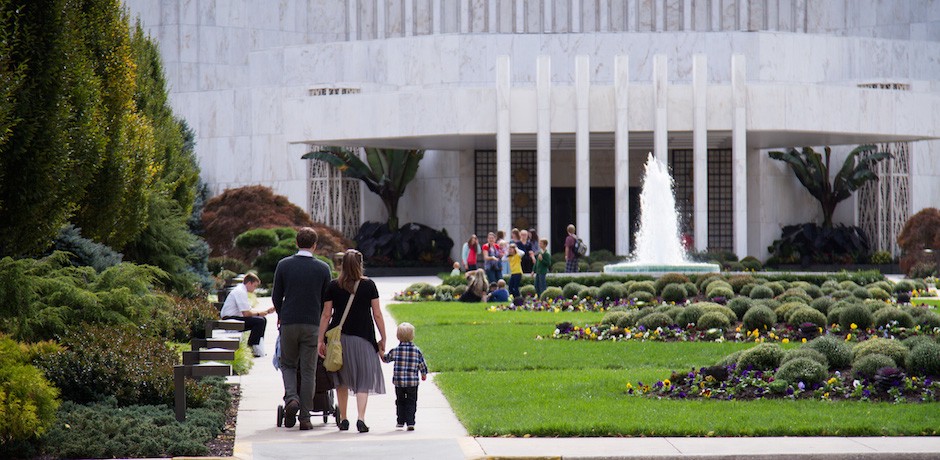 Nearly 200 Southern Virginia University students, faculty and staff members attended the Washington D.C. Temple of The Church of Jesus Christ of Latter-day Saints on the university's 9th annual Service Day last week.
Each year, the university leaders arrange the academic calendar to include a day of service, canceling classes and organizing service opportunities both on and off campus. The Buena Vista Young Single Adult Stake — which has six wards that serve Southern Virginia students and members of the local community — provided transportation to the temple.
Participants served by working on the temple grounds and performing ordinances within the temple. Navodya "Navi" Silva ('14), who will leave on a mission for the Church in December, accompanied a group of students and faculty to receive some of the Church's sacred temple ordinances for the first time.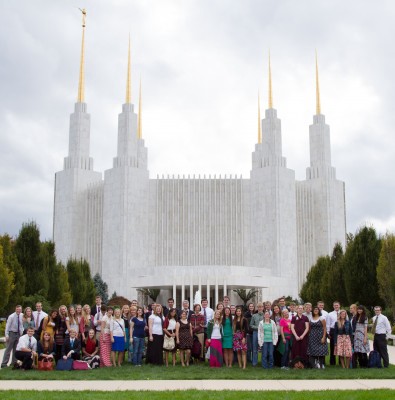 "This time I went for the endowment," he said. "It felt good to be there. It felt like I was outside of the world, really."
Silva first visited the temple to work on the grounds before he was baptized in 2013. After his baptism he returned to serve in the temple's baptistery.
"I felt the Spirit more strongly [this time]," Silva said. "That's the pattern — with first doing service on the grounds, then entering the baptistery, then seeing the celestial room for the first time."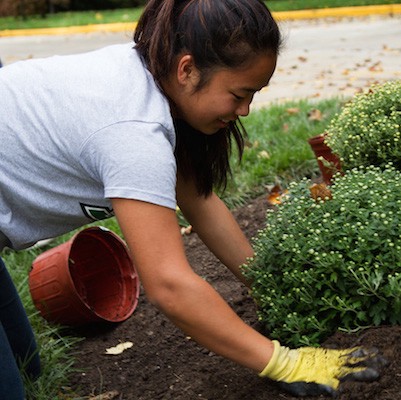 Silva, whose family lives in Sri Lanka, said that Barbara van Kuiken, professor of chemistry at Southern Virginia, went into the temple "as a substitute mom" for him. Van Kuiken taught a number of Silva's classes at Southern Virginia and also knew him well outside the classroom. When Silva was baptized, she offered to come with him when he received his endowment at the temple.
"She told me, 'when you're getting endowed, ask me to come with you,'" Silva said. "And that's what I did."
Three days after the temple trip — and after submitting an application to participate in missionary service — Silva received a call to serve as a full-time missionary for the Church. He will report to the LDS Missionary Training Center on Dec. 19 and serve in the Philippines Angeles Mission for two years. In the mean time, he will return to his native country of Sri Lanka.
While Silva and others went inside the temple, a number of students tested and placed some of the 600,000 Christmas lights that brighten the temple's grounds during its annual Festival of Lights. Carol Fifield, a staff member at Southern Virginia, and others planted flowers and did grounds-care work around the temple.
"The first thing you see when you get close to the temple is the spires, but the second thing you see when you approach the gates is the beautiful grounds," Fifield said. "It was a pleasure planting and helping to beautify the temple grounds."