Spotlight
Southern Virginia Junior Interns in U.S. Senate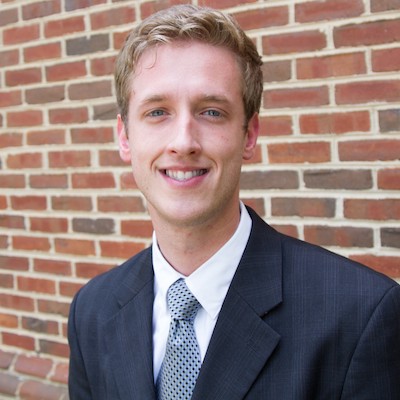 Don Harsh, a junior and liberal arts major at Southern Virginia University, is currently serving as a United States Senate intern working under Utah Sen. Mike Lee.
The Senate internship is designed to give students experience with the United States legislative process and to serve Lee's constituents. As an intern, Harsh attends senate hearings, conducts topical research in the Library of Congress, meets with constituents in the Washington, D.C., office, manages emails and phone calls from constituents and assists in tracking legislative progress.
"I feel very blessed and fortunate to have this internship," Harsh said. "I'm excited to do something that I'm passionate about. It truly is an awesome opportunity. Getting this internship is really the success of [Southern Virginia] and its professors. A lot of doors have been opened for me here."
Harsh first considered applying for the internship last year, when he saw Sen. Rand Paul's filibuster at the U.S. Capitol. Harsh had always been politically active — having campaigned for local officials and served on his city youth council, as a youth ambassador for the mayor of Taylorsville, Utah, and as a senator in the Southern Virginia University Student Association. He said that observing Paul's filibuster inspired him. At his sister's recommendation, he looked up Lee's Senate internship and decided to apply.
In the application process, Harsh knew that he was at a few disadvantages. The interview process was already done by the time he submitted his application. Additionally, he felt that the majority of other applicants had an advantage because they attended Utah universities with internship programs already connected to Lee, while he attended a university across the country. Also, Harsh had recently found out that he has dyslexia.
"I never did things the same way everyone else did," said Harsh. "The way I do math is different. I didn't learn to read or write the same way."
His disability surfaced while he took a class in humanities from Dr. Debra Sowell. Sowell saw Harsh's energy in the classroom, but noticed a disconnect between him and the quality of some of his work.
"Don always made good comments in class," Sowell said. "But when I read his written work it didn't seem to be coming from the same person. I knew he was bright and motivated, but that wasn't apparent from his writing. I asked him about it one day. … He took the steps necessary to find out what the root cause of the problem was. I shall always respect him for that."
Harsh said that after finding out and accepting that he had dyslexia, he "got past a lot of [his] barriers."
"Before, I wondered if something was wrong with me, but once I got diagnosed, I realized that it wasn't [that] something was wrong, just that I had to tackle things from a different angle," Harsh said. "I know everyone goes through challenges and hardships, and I'm very grateful for the people who help me through mine."
After graduating from Southern Virginia, Harsh plans to attend law school. During the past academic year, he began preparing for the Law School Admission Test and interning in a local law office with his academic advisor Steve Baldridge. As part of his law internship, Harsh attended court hearings, met clients and organized office files and other paperwork. He said that he enjoyed this work opportunity not only for experience in his field of choice, but because he found practical role models in both Baldridge and his firm partner Todd Jones.
"Being around them has given me hope that even going into a gray area of law, you can still have standards and morals and be a leader-servant," said Harsh. "I've been inspired to see how much good someone can do in the field of law, serving others."
Harsh served a full-time mission for The Church of Jesus Christ of Latter-day Saints in the Germany Frankfurt Mission from 2008 to 2010. After his mission, he transferred from Salt Lake Community College to Southern Virginia, where he plans to graduate in 2015.