News Release
Student A Cappella Group to Release New Album Oct. 10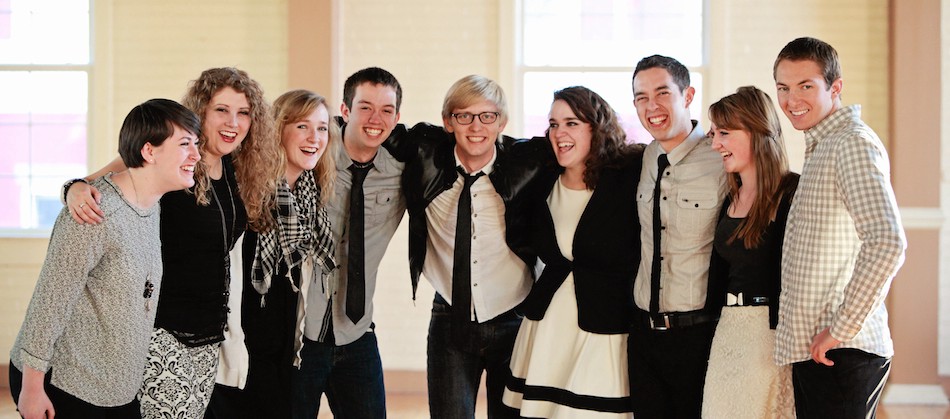 The Fading Point, Southern Virginia University's student a cappella group, will release an EP album on Friday, Oct. 10, with a release party at the Southern Virginia bookstore at 5 p.m.
"I'm very proud of this project," said Justin Smith, director of off-campus recruiting and advisor to The Fading Point. "We worked to get it to the point where we feel really good not only about the song choice, but also about how it sounds. Anyone listening to this CD will understand that The Fading Point likes fun upbeat music, but they are also a Christian group and you can hear that through the song choices."
The album contains five tracks. Some of these songs are examples of contemporary pop and alternative rock, such as "Isn't She Lovely," "Radioactive," and "Parachute." The other arrangements show the group's spiritual side with choices like "Down in the River to Pray" and "Come, Come, Ye Saints."
This is the first recording that the group has released since its debut album in 2012. Since then, The Fading Point has been primarily dedicated to performing in venues across the country. During the last year, they performed more than 40 times in locations throughout the Eastern United States, and on a ten-day tour in Southern California. They visited more than 47 stakes of The Church of Jesus Christ of Latter-day Saints and reached over 4,800 youth.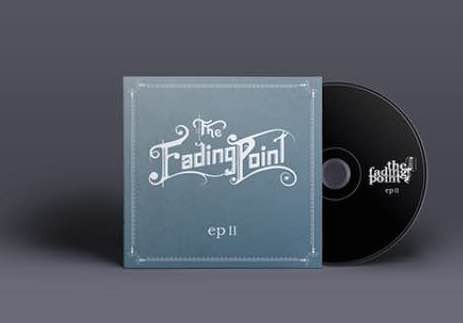 "The purpose of The Fading Point is to reach out to youth and inspire them with our testimonies and singing," said Erik Flores, a business management and leadership major who serves as president of The Fading Point.
The group also spreads the word about Southern Virginia University.
"Our purpose is to bring the school out of obscurity," Justin Smith said. "And The Fading Point is going to be a big reason why the school grows. The events where The Fading Point performs have made a big difference with our recruiting efforts, helping potential students realize that they do have a college with an LDS environment on the East Coast that is an option for them."
Flores said that he appreciates the opportunity to be a member of The Fading Point because he first learned about Southern Virginia at one of the a cappella group's concerts.
"I came to know about Southern Virginia through a 'super Saturday' event put on by The Fading Point," said Flores. "I wouldn't even be at this university without The Fading Point, so for me this is about giving back to the school and the group that brought me here. We actually went back to my home stake [in Annandale, Va.] last semester and I was able to reach out to more prospective students. After these experiences, being on the new CD is just a huge bonus and privilege."
Emma Leavitt, a music major from Denver, Colo., and a member of The Fading Point, said that she appreciates the spiritual aspects of the group.
"The Fading Point gives me the opportunity to share my testimony through music and try to give people an idea of what Southern Virginia University is like," she said. "The album epitomizes the experience and I'm glad that youth will have it to take away from our events."