News Release
Southern Virginia University Christmas Events 2014
Southern Virginia University annually hosts several events to celebrate the holiday season through music, dance, and fellowship.
The university invites community members along with Southern Virginia students, faculty and staff to participate in the following Christmas events.
Winter Formal
The last dance of the semester, this year's winter formal is titled "Moonlight and Mistletoe" and will feature live music by a band from the Virginia Military Institute.
Saturday, Nov. 22, 9:00 p.m., Performing Arts Center
Celebration of Christmas
A Celebration of Christmas will be held in place of the university's last forum of the semester. The celebration will include musical numbers by a new brass quintet, performances by faculty members, and solo and group numbers by students, the jazz class, The Fading Point, and the university's choirs.
Friday, Dec. 5, 11 a.m., Stoddard Center
Christmas Concert
The annual winter concert, "A Christmas Celebration," will feature the university's Concert Chorale, Bella Voce, Flute Choir and Orchestra performing holiday music.
Bella Voce's performance will include "Breath of Heaven" as arranged by Chris Eaton and Amy Grant and "Mary's Lullaby" by John Rutter. The orchestra will play a number of Christmas medleys and Bizet's "Farandole." The orchestra will also join forces with Concert Chorale to perform "What Sweeter Music," also by John Rutter, and "Fum, Fum, Fum!" by Mack Wilberg, conductor of the Mormon Tabernacle Choir.
The latter half of the concert will consist of the Concert Chorale and orchestra, along with soloists, performing five selections from Handel's "Messiah."
Friday, Dec. 5, 7:30 p.m., Performing Arts Center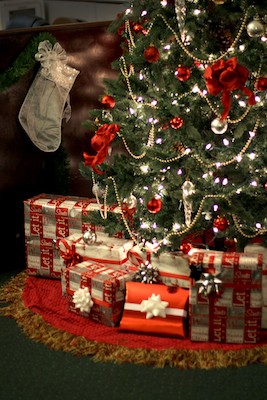 Angel Tree
The university is hosting its annual Angel Tree in Main Hall. The Angel Tree provides Southern Virginia students, faculty and staff with the opportunity to give to those who are in need in the community by donating presents to children in the area.
A basket on the front desk in Main Hall labeled "Angel Tree Names" contains cards with information about what each child would like. After picking a card, participants may choose to purchase gifts based on the recommendations or provide an alternative and bring the gift to the Christmas tree in the Main Hall lobby by Dec. 5. For more information, contact Ginger Lanier at 540–261–8469 or Dan Cline at dan.cline@students.svu.edu.