News Release
Southern Virginia Presents 'Our Town' Feb. 14-15, 21-22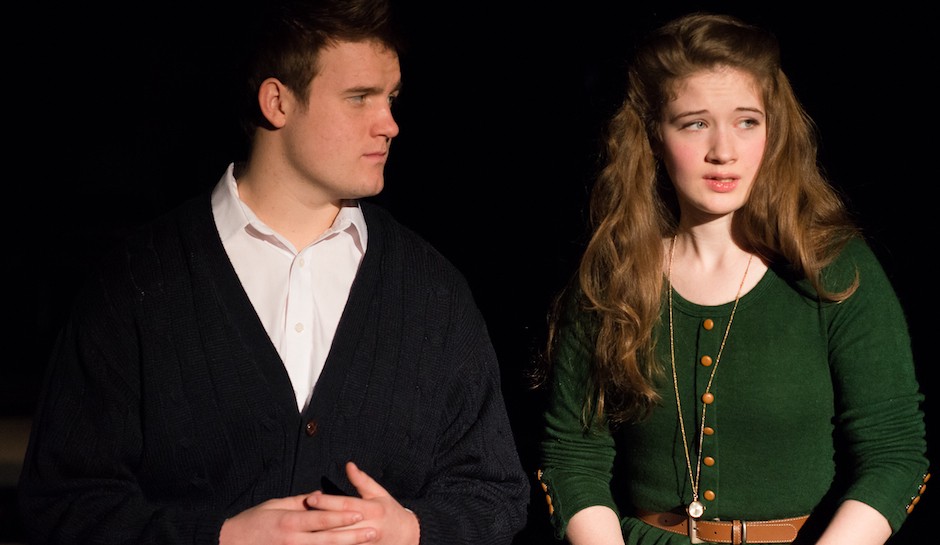 Southern Virginia University Theatre will present Thornton Wilder's Pulitzer Prize-winning play, "Our Town," on Friday and Saturday, Feb. 14 and 15, and the following weekend, Feb. 21 and 22, at 7:30 p.m. in Chandler Hall.
"Many critics, consider 'Our Town' to be the greatest play written by an American," said Robert Stoddard, associate professor of theatre at Southern Virginia and the director of the play. "It tells the story of life in a small town at the beginning of the 20th century and movingly portrays how the simple things we do every day are what's really worthwhile in our lives."
This year marks the 76th anniversary of the premier of "Our Town" on January 22, 1938 in the McCarter Theater in Princeton, N.J. That same year, the play received the Pulitzer Prize for Drama and debuted on Broadway.
"The play opened to great acclaim in 1938 and has been performed continuously ever since," said Stoddard. "An acclaimed New York revival recently ran for over two years on Broadway."
Southern Virginia's production of "Our Town" includes a cast of 20 Southern Virginia students and community members who portray the citizens of the town of Grover's Corners in 1901.
"I think this show does a really good job of expressing the importance of living every moment and not letting the little things pass by," said Rebekah Taylor, who will play the lead role of Emily Webb. "I want the audience to go away from this play noticing things in their life; I want them to look at life differently."
The actors will perform on the floor of the Chandler Hall auditorium with the audience seated on three sides.
"We're deliberately trying to blur the barrier between the actors and the audience because this show is about all of us," said Stoddard.
Tickets for "Our Town" are $8 for the general public and $6 for senior citizens and Southern Virginia students, faculty and staff. Tickets can be purchased in advance by calling 540–261–8405, or at the door prior to each performance. Due to the stage configuration, seating is limited for this production.