News Release
Southern Virginia Presents 'Dear World' June 13-14, 19-21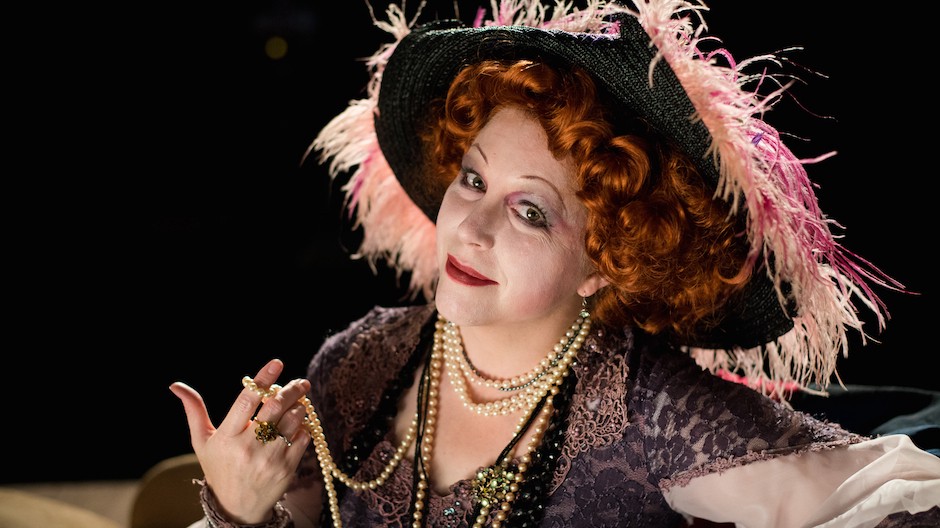 Southern Virginia University Theatre will present "Dear World," with music and lyrics by award-winning composer and lyricist Jerry Herman, on Friday and Saturday, June 13 and 14, and the following weekend, June 19–21, at 7:30 p.m. in Chandler Hall.
Herman's other musicals include the Tony Award winning "Hello, Dolly!" and "Mame." "Dear World" is based on Jean Giraudoux's play "The Madwoman of Chaillot," and is set in Paris in the 1940s.
"This is a gem of a musical," said Robert Stoddard, associate professor of theatre at Southern Virginia and the show's director. "It's not as well known as Herman's other hits, but it has one of his most beautiful scores, beloved by musical theatre insiders, and a funny, witty script with something important to say about individual responsibility."
Southern Virginia's production stars Audra Bertagnole, a senior who is majoring in both music and theatre at Southern Virginia, as the Countess Aurelia. Stoddard said that Bertagnole is "the emotional center of our production."
She said that she relates well with some aspects of the character she portrays in "Dear World." Bertagnole began attending Southern Virginia shortly after her husband passed away due to cancer. She said that when she brought her college-age daughter — who is now serving an LDS mission — to Southern Virginia's campus for the first time, the thought crossed her mind, "this would be great for you," and she felt the need to "come back to school."
"I can really relate to the message that [Aurelia] gives in her songs and in some of the things she says and does," said Bertagnole. "One of the songs is 'Kiss Her Now' … and there's this sense of the importance of seizing the day now and making it good. I relate to that, since my husband died very young. There's another song that makes me remember the wonderful things I had with him and that it was all good. I also like the message that one person can make a huge difference. [My character] has a beautiful sense of hope."
Tickets for "Dear World" are $10 for the general public and $7 for senior citizens and Southern Virginia students, faculty and staff. Tickets can be purchased in advance by calling 540–261–8456, or at the door prior to each performance.