News Release
Real Estate Economist to Give Devotional Sept. 19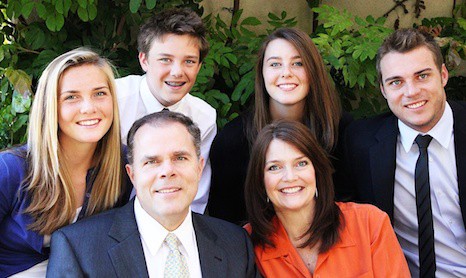 Mark Boud, a real estate economist and founder of the company Real Estate Economics, will deliver a devotional on Friday, Sept. 19, at 11 a.m. in the Stoddard Center at Southern Virginia University.
Boud organized Real Estate Economics in 1995. The company is headquartered in San Clemente, Calif., but has become a nationally renowned provider of real estate consultation and online research tools. Real Estate Economics serves a number of important clients and aims to promote the development of real estate through a deep understanding of economics.
In addition to organizing Real Estate Economics, Boud is a public speaker. He has been quoted in many prestigious magazines and publications, such as the Wall Street Journal and USA Today. He has also given guest lectures at many universities and serves as a founding member of the Roger C. Hobbs Institute for Real Estate, Law and Environmental Studies at Chapman University.
Boud attended Brigham Young University and graduated in 1985 with a bachelor's degree in economics. He served a full-time mission for The Church of Jesus Christ of Latter-day Saints in Goteborg, Sweden, before returning and marrying his wife, Katie Jo Boud. Since then, he has fulfilled a number of church callings and currently serves in a stake presidency in California.
Boud and his wife live in San Clemente, Calif., and have four children.
Community members and Southern Virginia faculty, staff and students are invited to hear forum and devotional speakers each Friday morning at 11 a.m. in the Stoddard Center. Recordings of past forum and devotional speeches may be accessed online.