News Release
President Reed Wilcox, Diane Wilcox to Give Devotional Sept. 26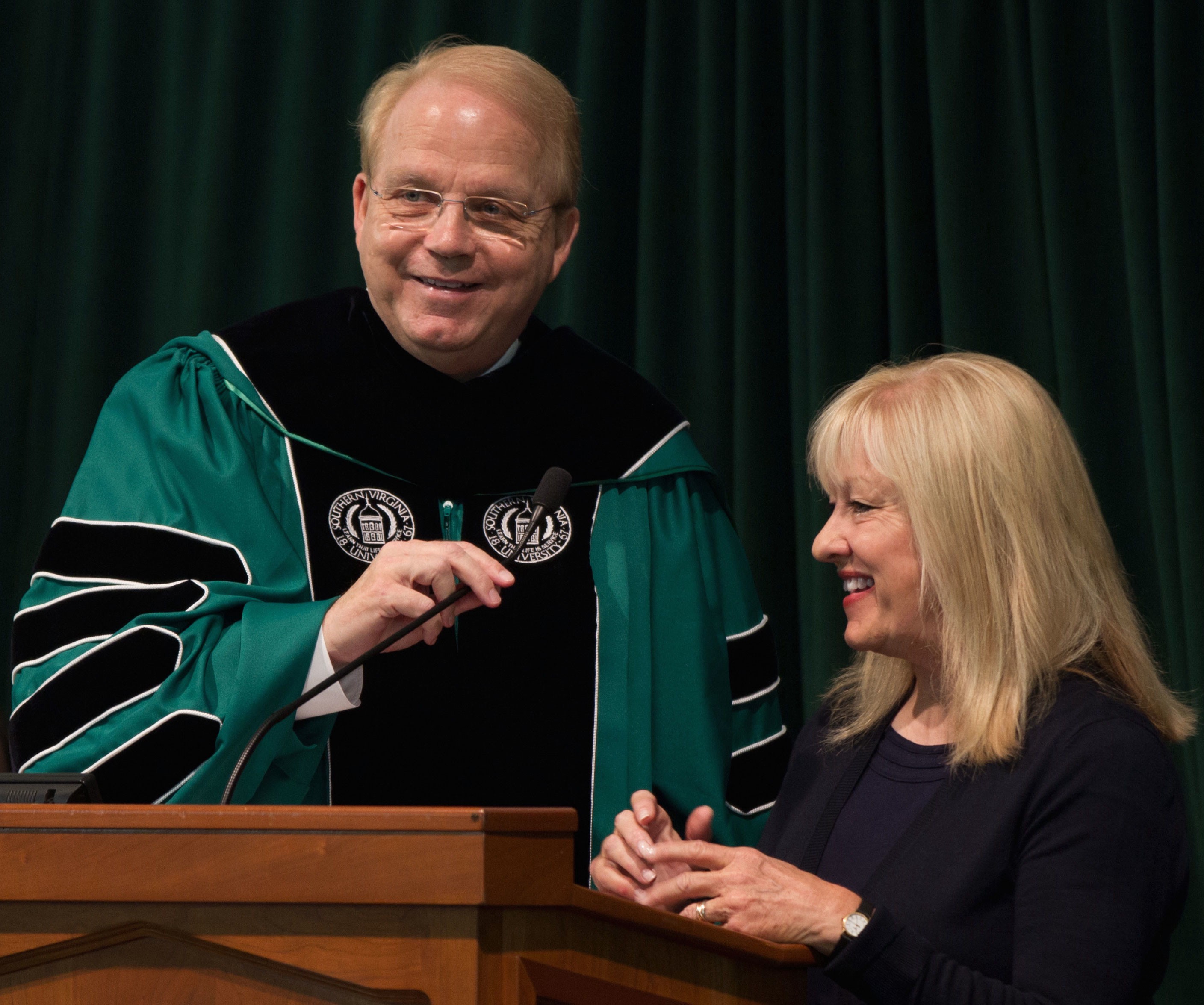 Reed N. Wilcox, president of Southern Virginia University, and his wife, Diane Kimball Wilcox, will give a devotional address on Friday, Sept. 26, at 11 a.m. in the Stoddard Center at Southern Virginia University.
Prior to being named president of the university on Sept. 1, Wilcox co-founded Clene Nanomedicine, an advanced nanotechnology company focused on creating medicines using nano-forms of proven therapeutic ingredients. He currently serves on Clene's board and as a senior advisor to Clene's parent company, General Resonance, LLC, which he also co-founded.
He has also served as co-founder and senior managing director of the Flagship Group and as partner and director of The Boston Consulting Group, a multi-billion dollar professional service firm. He has worked with senior executives in a variety of corporations in West Africa, Europe, China and Japan. He holds 23 United States patents.
President Wilcox received a juris doctor degree cum laude from Harvard Law School and a master's degree in business administration with High Distinction as a Baker Scholar from the Harvard Graduate School of Business. Prior to studying at Harvard, he graduated summa cum laude with a bachelor's degree in economics from Brigham Young University. While attending BYU, he served as vice president of academics and as student body president.
Diane Wilcox also attended Brigham Young University. There, she received both a bachelor's and a master's degree in communicative habilitation. She was later accepted to a doctoral program in communicative habilitation at Northwestern University.
The Wilcoxes served a three-year mission for The Church of Jesus Christ of Latter-day Saints in France, presiding over the Marseille and Toulouse France Missions and overseeing the institution of the Toulouse France Stake. They have four young adult children.
Community members and Southern Virginia faculty, staff and students are invited to hear forum and devotional speakers each Friday morning at 11 a.m. in the Stoddard Center. Recordings of past forum and devotional speeches may be accessed online.