News Release
Former Assistant Dean of BYU's Marriott School Named VP of Institutional Advancement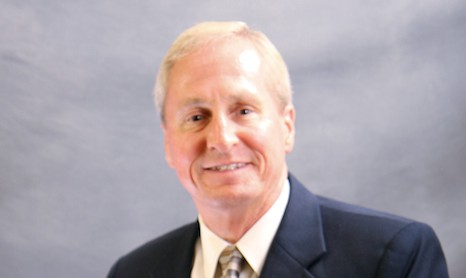 Southern Virginia University President Paul K. Sybrowsky today announced that he has named Ron Seamons as the university's new vice president of institutional advancement.
"Ron comes to Southern Virginia with a wealth of experience in the fields of higher education and fundraising," said President Sybrowsky. "Over the past quarter century, Ron has built strong connections in the Latter-day Saint community by facilitating numerous donations on behalf of many worthy charitable causes and organizations. He will play a large role in moving our Capital Campaign forward and improving campus facilities to match the top-tier education we offer here."
Seamons previously served as the assistant dean of Brigham Young University's Marriott School of Management for more than 23 years. In addition to his position at the Marriott School, Seamons has processed thousands of donations over the past 37 years for LDS Philanthropies — a department of the Office of the Presiding Bishopric responsible for philanthropic donations to The Church of Jesus Christ of Latter-day Saints and its affiliated charities.
"I'm excited to be a part of Southern Virginia University," said Seamons. "It is extremely rewarding to help a donor contribute to a cause that he or she truly believes in and to see that contribution make a difference in the lives of others. I look forward to serving both donors and the Southern Virginia community as we work together to advance the mission and reach of this exceptional university."
Seamons comes to Southern Virginia in the midst of a $50 million capital campaign launched in August 2012. He replaces Dr. Richard G. Whitehead, who has served as the university's vice president of institutional advancement for the past 11 years. Whitehead, who also served as acting president of the university for one year, will continue to serve the Institutional Advancement Office as a major gifts and special projects coordinator.
Under Whitehead's leadership, the Institutional Advancement Office assisted the university in raising more than $28 million toward the ongoing capital campaign and contributed to the completion of a number of renovation and construction projects. Most recently, the capital campaign has funded a new softball field, new tennis courts, a lighting system for The Fields, and a number of professorships.
"This is a wonderful opportunity," said Seamons. "There's a lot of work ahead, but I'm enthusiastic about the future of the Institutional Advancement Office and the university as a whole and I'm eager to contribute to positive changes."