News Release
Jason Lamb Named Director of Athletics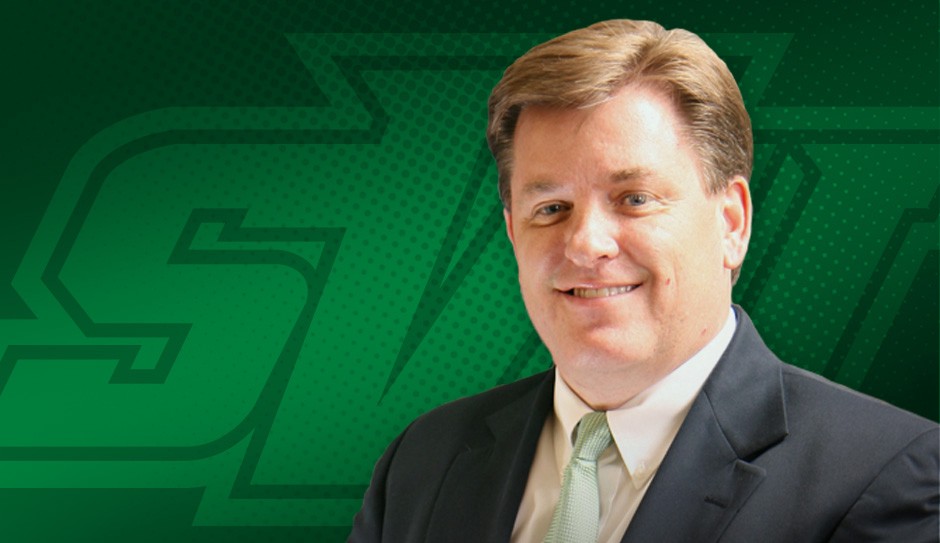 Southern Virginia University President Paul K. Sybrowsky today named Jason Lamb as the university's director of athletics. Lamb will also continue to serve as Southern Virginia's head men's lacrosse coach.
"Athletic participation is a vital part of the well-rounded educational experience that we offer here at Southern Virginia University," said Sybrowsky. "Jason has the full support of the President's Council as we strive to build a highly competitive NCAA Division III athletics program here at Southern Virginia with complete commitment to our university's high academic standards and LDS values."
Lamb joined Southern Virginia's athletic department last May, when he left his position as director of operations for men's lacrosse at the University of Notre Dame to become the Knights' first-ever director of lacrosse. In addition to building Southern Virginia's men's and women's lacrosse programs over the past academic year, Lamb has also served as the university's associate director of athletics since last December, overseeing day-to-day operations, facilities scheduling, game-day management, and summer camp logistics for the athletic department.
"Jason is well prepared to lead our athletics department into a new era of excellence," said Vice President of Enrollment and Marketing Brett Garcia, who oversees the athletic department as the university's athletics direct report. "Under Jason's guidance, we will emphasize recruiting and retaining quality scholar-athletes, as well as providing a first-rate athletic experience for our students."
As director of athletics, Lamb will oversee the university's eight men's sports — baseball, men's basketball, men's cross country, football, men's lacrosse, men's soccer, men's tennis, wrestling (club) — as well as women's cross country. Southern Virginia's remaining six women's sports will continue reporting to Senior Woman Administrator Deidra Dryden.
"Dividing the athletic reporting duties between the Director of Athletics and SWA is not only recommended for NCAA Division III institutions, but in our case it will allow Jason to continue building our men's lacrosse program, which is one of his passions and reasons for joining the university last spring," Garcia explained.
Prior to his tenure at Notre Dame, Lamb was the director of lacrosse at NCAA Division II Adams State College in Alamosa, Colo., from 2010 to 2012. He oversaw the start-up of the Grizzlies men's and women's lacrosse programs prior to their inaugural season as members of the Western Intercollegiate Lacrosse Association in 2011.
From 1995 to 2010, Lamb was the head men's lacrosse coach at Brigham Young University amassing a 213–69 (.755) record and guiding the Cougars to three Men's Collegiate Lacrosse Association national championships and seven Rocky Mountain Lacrosse Conference titles during his tenure. In 2006, Lamb was named MCLA Coach of the Year.
Lamb was also instrumental in organizing the MCLA — a national organization for institutions that do not sponsor intercollegiate lacrosse at the varsity level — and served as the MCLA's president from 1997 to 2003. BYU is currently a Division I-affiliate of the MCLA, while Southern Virginia competed at the MCLA's Division II-level from 2004 to 2012.
As a student at BYU, Lamb had a standout career on the men's lacrosse team serving as an on-field coach and team captain during his junior and senior seasons. Following graduation, he became the Cougars' first-ever non-playing coach.
Lamb has also been successful head coach at the international level of lacrosse leading the USA West All-Stars to a 34–5 (.872) mark to go along with several international titles, including the 2002 Open Division Championship at the Lacrosse Federation World Games in Perth, Australia, the 2004 Prague Cup in Prague, Czech Republic, and the 2006 ASPAC Championship in Osaka, Japan.
The Rocky Point, N.Y., native graduated from Brigham Young University with a bachelor's degree in Italian. He served a full-time mission for The Church of Jesus Christ of Latter-day Saints in Rome, Italy.
"I'm very thankful to President Sybrowsky and Vice President Brett Garcia for the opportunity to be director of athletics at Southern Virginia University," said Lamb. "It is an honor to lead our athletic department forward as we build our teams and develop our NCAA scholar-athletes to become champions within the Capital Athletic Conference. It is a privilege to be associated with the professors, administrators, coaches, staff members and students at this great institution, and I look forward to working with all towards excellence at Southern Virginia and within the athletic department."