News Release
Founder of Award-Winning Volunteer Project to Speak Feb. 28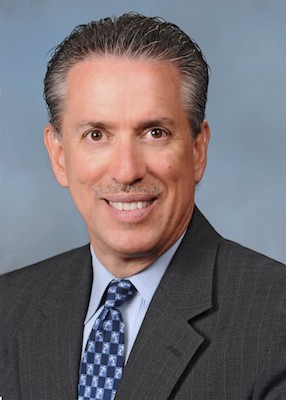 Dr. Francis G. Serio, founder and co-director of the Dominican Dental Mission Project, will give a forum address on Friday, Feb. 28, at 11 a.m. in Chandler Hall at Southern Virginia University.
The Dominican Dental Mission Project has provided more than $15 million in dental services to 58,000 citizens of the Dominican Republic over the past 32 years. The project has received awards including The President's Volunteer Action Award from President George H. W. Bush and the Daily Points of Light Award from President George W. Bush. In addition to founding the project, Serio has also volunteered for Dentistry Overseas and many other volunteer dental organizations and programs.
Serio currently serves as dean of the Bluefield College School of Dental Medicine. Previously, he was interim vice dean and associate dean for clinical affairs at the East Carolina University School of Dental Medicine. He currently serves as a diplomate of the American Board of Periodontology. He also has taught at the University of Maryland and the University of Mississippi School of Dentistry.
He was inducted into the Academy of Dentistry International in 1999, the International College of Dentists in 2003, and the American College of Dentists in 2004. He has written or co-authored more than 40 scientific articles and four books.
Serio received a bachelor's degree from The Johns Hopkins University and received a doctorate in dental medicine from the University of Pennsylvania. He also earned a master's degree and certificate in periodontics at the University of Maryland and a master's degree in business administration from Millsaps College.
He and his wife — Dr. Cheryl L. Serio, a general dentist — have two children.
Community members and Southern Virginia faculty, staff and students are invited to hear forum and devotional speakers each Friday morning at 11 a.m. in the Stoddard Center. Recordings of past forum and devotional speeches may be accessed online.