News Release
Former LDS Mission President to Give Devotional Feb. 7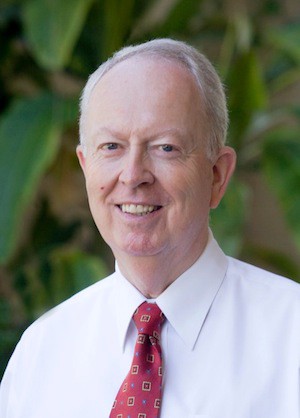 James Ritchie, former president of the Ghana Missionary Training Center of The Church of Jesus Christ of Latter-day Saints, will give a devotional address titled "Make Yourself Indispensable" on Friday, Feb. 7, at 11 a.m. in the Stoddard Center at Southern Virginia University.
Ritchie is a member of one of the Regional Advisory Councils of Southern Virginia. He founded Ritchie Enterprises in 1973. Throughout his life, he has owned and managed several businesses including hotels, restaurants, and a Chevrolet dealership. He also has served as senior vice president of sales and training at FranklinCovey, where he led a department of more than 300 employees.
He received a bachelor's degree in accounting from Brigham Young University. He also studied at a graduate level at both the University of Utah and the University of California, Los Angeles.
In addition to his service as MTC president, he and his wife, Carolyn, have served the Church in a number of other capacities. Together, they have spent 19 years serving full time in church service on four continents. During that time, he has served as a mission president in Roanoke, Va., a Church Educational System institute director in New Zealand, as a CES area director in Africa, as a volunteer director of the Willes Center for International Entrepreneurship at BYU–Hawaii, and, most recently, as a missionary in the Washington DC South Mission.
Community members and Southern Virginia faculty, staff and students are invited to hear forum and devotional speakers each Friday morning at 11 a.m. in the Stoddard Center. Recordings of past forum and devotional speeches may be accessed online.