News Release
Former CEO, Entrepreneur to Give Devotional Nov. 21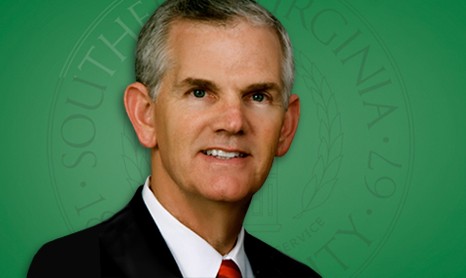 David Martino, former president and CEO of Russell-Newman, Inc., will give a devotional address titled "Your Choice" on Friday, Nov. 21, at 11 a.m. in the Stoddard Center at Southern Virginia University.
Martino worked at Russell-Newman, an international apparel company, for 35 years before retiring in 2009. Since then, he has been working in real estate. He has recently started businesses in Arizona and Texas.
From 2011 to 2014, he and his wife, Deanie Martino, served a mission for The Church of Jesus Christ of Latter-day Saints, presiding over the Philippines Angeles Mission.
Martino graduated from Brigham Young University with a bachelor's degree in science in 1976. He and his wife were married in the Idaho Falls Temple in 1975. They now live in Texas and have four children and nine grandchildren.
Community members and Southern Virginia faculty, staff and students are invited to hear forum and devotional speakers each Friday morning at 11 a.m. in the Stoddard Center. Recordings of past forum and devotional speeches may be accessed online.