News Release
Elaine S. Dalton to Speak at Commencement May 8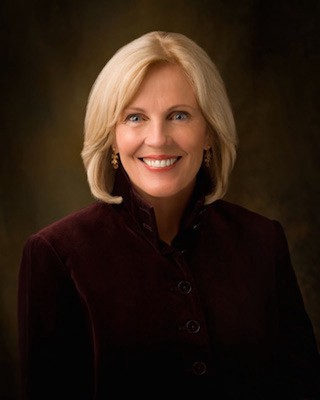 Elaine S. Dalton, former Young Women General President of The Church of Jesus Christ of Latter-day Saints, will speak at Southern Virginia University's 146th Commencement ceremony on Thursday, May 8, at 10 a.m. in front of Main Hall.
Dalton served as president of the Young Women organization from 2008 to 2013. Prior to that, she served for five years as a counselor to Susan W. Tanner, the Young Women General President at the time.
"We're very grateful that we will be able to hear from Sister Dalton at this year's Commencement exercises," said Southern Virginia President Paul K. Sybrowsky. "She has spent years of her life serving the youth of the Church, and I know that she will have much to offer by way of inspiration and example to our graduating class of leader-servants and to all those in attendance."
As Young Women General President, Dalton emphasized a "return to virtue," speaking on the subject frequently and overseeing the addition of "virtue" as a Young Women Value. During her presidency, the Church began using a new curriculum, titled "Come Follow Me," for the Young Women and Young Men programs and youth Sunday School classes — which was the first time the Young Women curriculum had been updated in more than 30 years.
She received a bachelor's degree in English from Brigham Young University. She currently serves as a member of the Board of Trustees of Utah Valley University.
While attending BYU, Dalton performed around the world with the university's International Folk Dance Ensemble. She has also run more than 18 marathons. She and her husband, Stephen, have six children and 16 grandchildren.