News Release
Dr. Scott A. Dransfield to Give Elton Lecture March 21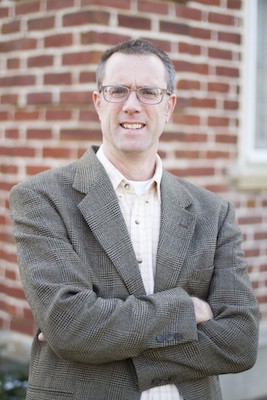 Dr. Scott A. Dransfield, Elton Awardee and professor of English at Southern Virginia University, will give the 2014 Elton Lecture, titled "Jane Austen and the SVU Core Values," on Friday, March 21, at 11 a.m. in the Stoddard Center at Southern Virginia.
Dransfield also serves as chair of the university's Division of Humanities and as director of university writing. Prior to joining the faculty at Southern Virginia in 2001, he worked at Gordon College and Waynesburg College.
He received the Michael and Kay Elton Lectureship for Outstanding Teaching and Scholarship last semester. His research interests include Victorian literature and culture, as well as topics ranging from Shakespearean staging to intertextuality and translation in Homer and Yeats. His most recent publication, titled "Charles Dickens and the Victorian 'Mormon Moment,'" was published in the journal Religion and the Arts in 2013.
Dransfield has also published articles in Victorian Poetry, Dickens Studies Annual, Prose Studies, and other journals and presented his work regularly at Victorians Institute Conferences. He is currently working on a paper titled "Of Muhammad and Mormons: Religious Tolerance and Difference in Carlyle, Dickens and the Victorian Popular Press" that he presented at an international Victorian studies conference in Venice this summer.
He received a bachelor's degree from Brigham Young University in 1989 and a master's degree from Utah State University in 1991. He went on to complete a doctoral degree at West Virginia University in 1996.
Dransfield is a member of The Church of Jesus Christ of Latter-day Saints and currently serves as bishop of a ward in the Buena Vista Young Single Adult Stake. He and his wife, Andrea, have five children and one grandchild and reside in Buena Vista, Va.
Community members and Southern Virginia faculty, staff and students are invited to hear forum and devotional speakers each Friday morning at 11 a.m. in the Stoddard Center. Recordings of past forum and devotional speeches may be accessed online.