News Release
Southern Virginia to Hold Convocation Friday, Sept. 12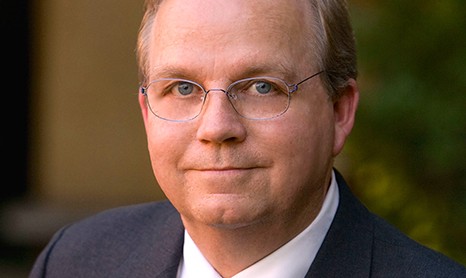 Southern Virginia University President Reed N. Wilcox will address the university for the first time at Southern Virginia's 2014 Convocation on Friday, Sept. 12, at 11 a.m. in the Stoddard Center.
Convocation at Southern Virginia is a formal gathering of faculty, staff, administrators and students to officially celebrate the new academic year and welcome new students. Faculty members dress in their academic robes and the highest-ranking professor — Dr. Josephine Arogysami, who has held the rank of full professor for the longest period of time — leads them into the assembly. Other attendees are encouraged to dress with appropriate respect for the ceremonial gathering.
President Wilcox comes to Southern Virginia with over 30 years of leadership experience. He co-founded Clene Nanomedicine, a nanotechnology pharmaceutical company developing new drugs for neurological diseases and cancer. He was formerly a worldwide partner and director of The Boston Consulting Group. In addition to his work in pharmaceuticals, he has worked with companies in cultural education, consumer products, aerospace and engineering. He holds more than 20 U.S. and international patents.
After graduating summa cum laude from Brigham Young University, President Wilcox completed the Harvard University JD/MBA Joint Program, earning a juris doctor degree from Harvard Law School and a master's degree in business administration from Harvard Business School. His wife Diane Kimball Wilcox holds both bachelor's and master's degrees in communicative habilitation. They are the parents of four children.
A member of The Church of Jesus Christ of Latter-day Saints, Wilcox has served the Church in a number of capacities. He spent three years as president of the France Toulouse and Marseille missions, served as a bishop and in two stake presidencies.
In the following weeks, local community members and Southern Virginia faculty, staff and students are invited to hear from devotional and forum speakers in the Stoddard Center each Friday morning at 11 a.m. Recordings of past forum and devotional speeches may be accessed online.