News Release
Co-Founder, CEO of Major Fitness Company to Give Devotional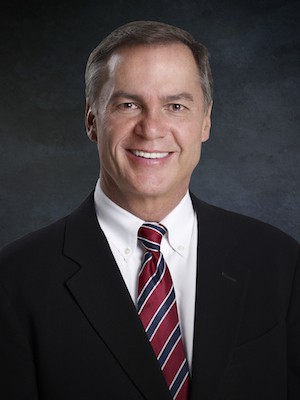 Scott Watterson, co-founder, chairman and CEO of ICON Health & Fitness, Inc., will give a devotional address titled "The Joy of Decisions" on Friday, Nov. 7, at 11 a.m. in the Stoddard Center at Southern Virginia University.
Watterson and Gary Stevenson co-founded ICON in 1977. ICON is headquartered in Logan, Utah, where the two founders met as business majors at Utah State University. It is now the world's dominant manufacturer of fitness equipment and is the company behind a number of recognizable brand names, including NordicTrack, ProForm and Reebok. They recently acquired FreeMotion Fitness, which provides equipment to the United States Ski and Snowboard Team's training center in Park City, Utah, as well as sports teams including the Boston Red Sox.
In his role as Chairman and CEO, Watterson is involved with product development, manufacturing, importation, marketing, sales and distribution of a variety of fitness products and services. He is also the primary inventor of ICON's 272 patents and more than 500 trademarks. In 1996, he was named Inc. Magazine Entrepreneur of the Year for the Inter-Mountain Region. In addition to his work at ICON, he has served on the Board of Trustees for the Make-A-Wish Foundation of Utah and as chairman of the board for KUSU FM, Utah Public Radio. He currently serves on the Utah State University Board of Trustees.
Watterson attended high school in Logan, Utah, and received a football scholarship to Snow College. After serving a mission for The Church of Jesus Christ of Latter-day Saints in Taiwan, he graduated cum laude with a bachelor's degree in business and a minor in Chinese from Utah State University. While attending Utah State, he received business awards including the Skaggs Outstanding Business Student Award.
Watterson currently serves as stake president of a young single adult stake in Utah and has previously served the Church in a number of capacities including bishop. From 2004 to 2007, he and his wife, Michele Watterson, served a three-year mission together, presiding over the Taiwan Taizhong Mission, which was one of the first missions to utilize "Preach My Gospel."
Scott and Michele Watterson live in Utah and have five children and eight grandchildren.
Community members and Southern Virginia faculty, staff and students are invited to hear forum and devotional speakers each Friday morning at 11 a.m. in the Stoddard Center. Recordings of past forum and devotional speeches may be accessed online.