News Release
Assistant Church Historian to Give Devotional Feb. 14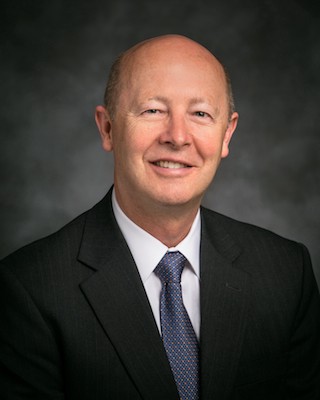 Richard E. Turley Jr., assistant church historian and recorder for The Church of Jesus Christ of Latter-day Saints, will give a devotional address titled "By Study and By Faith" on Friday, Feb. 14, at 11 a.m. in the Stoddard Center at Southern Virginia University.
Turley has served as assistant church historian and recorder since 2008. Previously, he served for 14 years as managing director of the Church Historical Department. He also has served for four years as managing director of the Church's Family History Department and for eight years as managing director of the combined Family and Church History Department. While serving in these roles, he has overseen the Church Archives and Records Center, the Church History Library, the Museum of Church History and Art, and the Church's family history efforts, including FamilySearch.org.
He currently serves as a member of the Mormon Studies Fellowship board, the Utah Westerners board, and the Council on Religious Endeavors at Brigham Young University. He previously served as president of the Genealogical Society of Utah and as a member of several historical and archival societies.
He has received many awards including the 2013 Herbert Feis Award from the American Historical Association for distinguished contributions to public history and the 2013 Best Anthology Award from the John Whitmer Historical Association.
Turley received a bachelor's degree in English from BYU. He went on to graduate from the J. Reuben Clark Law School at BYU, where he served as executive editor of the law review.
He and his wife, Shirley, have six children and live in Taylorsville, Utah.
Community members and Southern Virginia faculty, staff and students are invited to hear forum and devotional speakers each Friday morning at 11 a.m. in the Stoddard Center. Recordings of past forum and devotional speeches may be accessed online.