Spotlight
Alumna to Study Public Advocacy, Activism in Ireland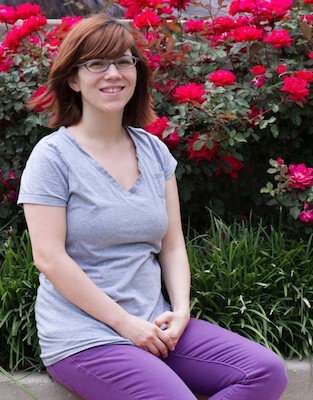 Southern Virginia University Alumna Sara Beth Helsel ('12) will begin attending the National University of Ireland, Galway studying public advocacy and activism this fall.
Helsel, who majored in politics at Southern Virginia, said that she wants to pursue a career as "a mental health advocate" and feels that furthering her education at NUI Galway will help her reach that goal.
"I want to work for nonprofits and raise awareness for various issues affecting mental health," said Helsel. "I want to make it easier to serve people with mental health issues. … The public advocacy and activism [program at NUI Galway] has an emphasis on marketing and raising awareness through social media and new media."
Helsel already has experience working for both nonprofits and government campaigns. Since graduating from Southern Virginia in 2012, she has worked on the campaigns for both Tim Kaine and Terry McAuliffe, and served as shelter manager at Project Horizion — a nonprofit organization that serves victims of domestic and sexual violence.
"[Southern Virginia's] motto, 'learn that life is service,' really made an impact on me when I started school and it's something that has been a driving force in my entire life since then," she said. "I want to help people. … My dad was in the military and my mom was a nurse — so being service-oriented was part of my life, but I didn't really take it seriously as a career until I came to Southern Virginia."
Helsel said that in addition to inspiring her through its emphasis on service, the university has prepared her for graduate school academically.
"I definitely feel prepared for graduate school because the classes that I took were high caliber classes that were already on a graduate level," said Helsel. "I worked with [Professor] Jeremy John as an assistant for a conference that he put on."
One project that stood out to her as ideal preparation for graduate school was her senior paper, which combined aspects of her politics major and her family and child development minor and took "a lot of research and a lot of work" to complete.
Helsel said that she initially looked into attending NUI Galway because of a Travel Study trip to Ireland that she and her husband, Cody Shafer — a fellow Southern Virginia alum — participated in through the university.
"I just happened to find the most perfect program ever," said Helsel. "All of the other programs I looked into didn't have the focus I wanted. But I looked into [NUI Galway] because of Travel Study."
Together, in addition to their educational and vocational pursuits, Helsel and Shafer are raising their son, Oliver.