News Release
UVA Mormon Studies Professor to Give Devotional April 18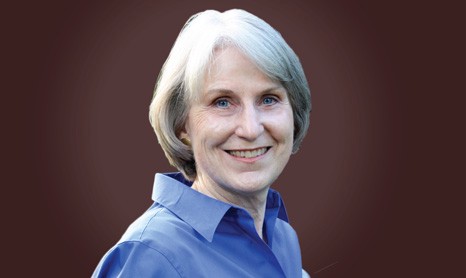 Kathleen Flake, the Richard Lyman Bushman Professor in Mormon Studies at the University of Virginia, will give a forum address on Friday, April 18, at 11 a.m. in the Stoddard Center at Southern Virginia University.
Flake teaches courses in American religious history, with an emphasis on religious adaptation and the interaction of American religion and law. She has previously taught at Vanderbilt University in both the Divinity School and the Graduate Department of Religion. Before pursuing a career in academia, she served as an attorney, litigating on behalf of the Department of Education's Office for Civil Rights and the Federal Deposit Insurance Corporation, Washington, D.C.
She authored the book "The Politics of Religious Identity: the Seating of Senator Reed Smoot, Mormon Apostle." Her work has also been published in several scholarly journals. She serves on the editorial board of two academic journals — Religion and American Culture: A Journal of Interpretation and the Journal of Mormon Studies. She is currently working on a project titled "Mormon Matriarchy, a Study of Gendered Power in Antebellum America."
Flake has been awarded grants from the Mellon Foundation, Lily Endowment, Pew Charitable Trusts and the American Philosophical Society. She has held office in the American Academy of Religion, the American Society of Church History, and the Southeastern Commission for the Study of Religion.
She received a master's degree in religious studies from Catholic University of America, a law degree from the University of Utah, and a doctorate in the history of Christianity from the University of Chicago.
Community members and Southern Virginia faculty, staff and students are invited to hear forum and devotional speakers each Friday morning at 11 a.m. in the Stoddard Center.