Spotlight
2014 Valedictorian to Attend Baylor College of Dentistry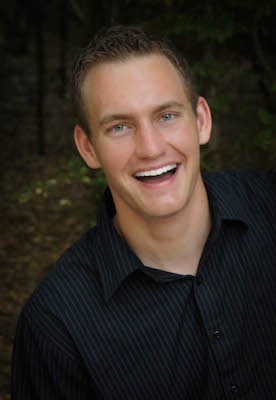 Ryan Sloan, who graduated as valedictorian of the class of 2014 at Southern Virginia University, plans to attend the Texas A&M University Baylor College of Dentistry this fall.
Sloan majored in business management and leadership and completed the pre-dental track at Southern Virginia. As valedictorian, he spoke to more than 100 fellow graduates this month at the university's 146th Commencement exercises.
"I feel like my preparation here [at Southern Virginia] has been excellent," said Sloan. "I would recommend it to everybody. In fact, my brother is coming here next year."
He expressed appreciation for his "mentors" at Southern Virginia who helped him prepare for graduate school and gave him advice during the application process. During this process, Sloan scored a 23 — in the 99.7th percentile — on the Dental Admission Test. He was accepted to nearly all of the dental schools that he applied to — ultimately choosing to study at Baylor.
"Ask any of the pre-health professions students [which professors stand out in their mind] and Dr. Van Kuiken is one of the first people that they mention," he said. "She can talk to you for hours about what you can do to boost your chances of getting into a good school. Professor Brotherson has also been really amazing. One of the neatest things about him is that you can go visit him during his office hours and he'll drop whatever he's doing, even though he's a really busy guy, and devote all of his attention to you."
Sloan said that he could "go on forever" talking about professors who have taught and mentored him during his time at Southern Virginia.
In 2007, Sloan left his hometown of Albuquerque, N.M., to attend Southern Virginia as a freshman playing baseball.
"Initially, I came to [Southern Virginia] to play baseball and be in an LDS environment," he said. "I talked to the coach, applied for a scholarship, received it, and everything just fell into place. Ultimately, though, what cemented my decision to stay here was the strength of the academics and the devotion of my professors. I felt confident that I could get into dental school."
After serving a full-time mission in the Salt Lake City South Mission of The Church of Jesus Christ of Latter-day Saints, he came back to Southern Virginia to continue pursuing his education.
During that time, he met his wife, Jasmin ('11), a fellow Southern Virginia graduate.
When Sloan learned that he would be the valedictorian this year, he said that he was "very excited."
"It's kind of something that snuck upon me in a sense," he said. "I always just tried to do well in my classes and I realized during my junior year that [becoming valedictorian] was a real possibility. I kept on trying to work hard, and things worked out. But it's also something I got a lot of help with along the way, especially from my Heavenly Father. It's by no means something that I can claim as my own."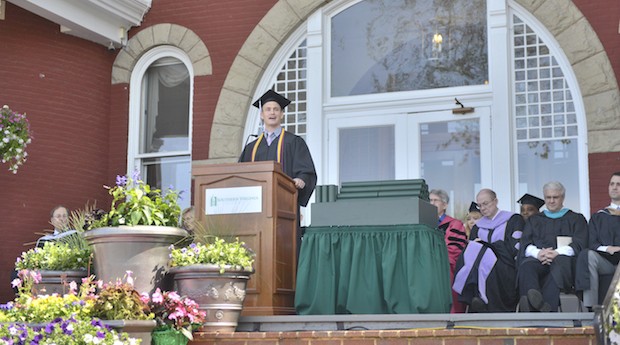 During his valedictory address, Sloan spoke about some of the "wow" moments that stood out to him during his time at Southern Virginia. He said that the first moment took place when he was a freshman taking a general chemistry course from Dr. Barbara van Kuiken, professor of chemistry at Southern Virginia.
"[I] missed a day of class due to being at an away baseball game," Sloan said. "Dr. van Kuiken and I found ourselves talking in the basement of Durham and … I mentioned that there were a few topics that I felt behind on due to my absence. Looking around and not being able to use the classrooms on either side of us … she plopped down on the ground, saying, 'well let's see if we can't get some of your questions answered.' Mind you, this was a PhD — head of the chemistry program — so invested in my well-being … that she didn't think twice about sitting down on the ground to go over problems with me."
Sloan said that, though the moments he found meaningful might appear "trivial" to some, he has been "wowed" by his Southern Virginia education.
"[In] these small moments … my professors have taught me something that many in the world do not know: that scholarship without discipleship is empty," Sloan said. "Their discipleship empowers their scholarship to change lives."