News Release
Southern Virginia to Hold Sem Reunion June 28-29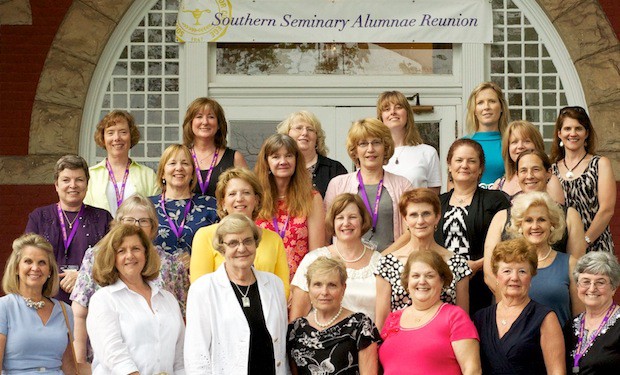 The Southern Virginia University Alumni Association will hold a Southern Sem reunion on the university's campus in Buena Vista, Va., on Friday and Saturday, June 28–29.
At the reunion, alumnae who attended the university when it was an all-female school named Southern Seminary will have the opportunity to return to their alma mater, reminisce with classmates and faculty, take a carriage ride around the campus, assist in archiving Southern Sem history and participate in other activities together.
"We have sought out our alumnae's opinions of what they would like to do for this reunion," said John Feinauer, alumni relations coordinator at Southern Virginia. "Our goal is to make it so they have a great time. Southern Sem alumnae can look forward to an opportunity to get together and talk, and experience a renewal of friendships and good memories at this year's reunion."
The university last held the biennial Southern Sem reunion in June 2011. For registration information and a schedule, visit the university website or email southernsem@svu.edu.