Spotlight
Southern Virginia Community Shows Support in Wake of Tragedy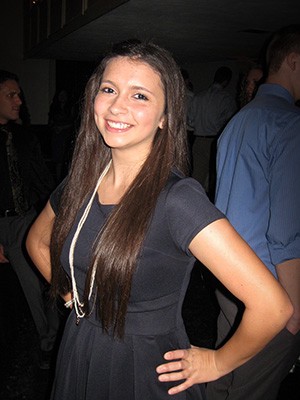 After a car accident resulted in the death of Southern Virginia University Sophomore Sydney Taylor Hathaway this week, members of the Southern Virginia community offered words of love and support for Hathaway's family and friends.
"She was a missionary and a light to everyone around her," said Denali Hale. "I believe she is doing an important work now. She will be fiercely missed."
Hathaway had received a mission call to the Brazil Fortaleza East Mission of The Church of Jesus Christ of Latter-day Saints. She was preparing to enter the Church's Missionary Training Center in Sao Paulo, Brazil, on August 21 at the time of her death in Pecos County, Texas.
After learning of Hathaway's passing, Sara Carter, a Southern Virginia student who said that Hathaway was her "best friend," created a Facebook page where others who knew Hathaway could post memories in writing, as well as video and photos, to share with the late 19-year-old's friends and family.
Ashley Birch recorded on the Facebook page that Hathaway was "the best friend a girl could ask for" and that she had "already served [a mission]… by helping others like myself at [Southern Virginia University]."
"Sydney and I were in the same Missionary Prep institute class," said Elizabeth Bryans. "You never saw her without a smile. She was super spiritual and couldn't wait to serve the Lord. I remember one time that she gave me a ride down to campus when it was raining outside. She was a good girl and will be missed."
Within the Facebook page's first 20 hours, Southern Virginia students had made more than 50 posts. They recorded memories of Hathaway volunteering at Red Cross blood drives, participating in Institute and in her ward, performing in Shenanigans, singing, writing and playing songs on her guitar, laughing, smiling, and uplifting and serving others.
"I knew her very well," said David Moss, who served as Hathaway's bishop. "She was very assertive; she went out of her way to serve people. She was very keen on preparing to serve a mission. She was very happy and outgoing. I never saw her when she was down. Enthusiasm was her strongest feature. She was truly a remarkable person."
Moss, who serves as director of the Buena Vista Institute of Religion, taught Hathaway in institute classes and said that her questions and comments about the scriptures were always "very insightful." Moss and other staff at the institute are compiling written memories from those who knew Hathaway to give to her family. Some of these memories may be shared at Hathaway's funeral on Saturday, July 6.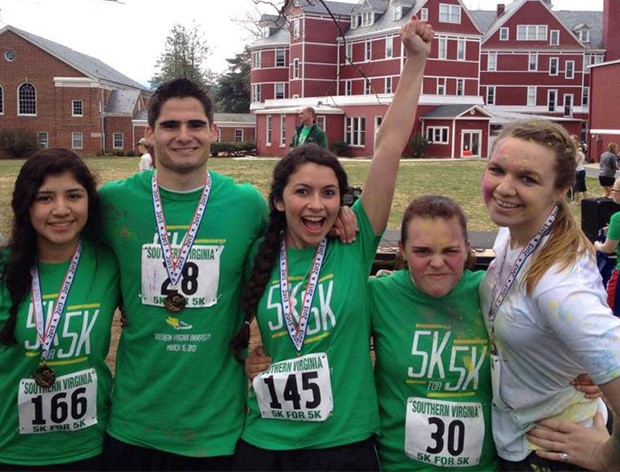 "I loved being Sydney's RA last year," said Melissa Rowley. "That girl took more care of me than the other way around. She was always so eager to get involved in everything the school had to offer. My favorite memory was passing by when she was filming an anti-Valentine's Day music video, while she jammed on the guitar in the elevator. She made me laugh so often."
Eddie Lee, a junior at Southern Virginia, said that when Hathaway served as Family Home Evening group leader in the Buena Vista YSA 1st Ward, she "always tried really hard to get people to actually participate."
"One time, she literally ran out into the hallway after me!" Lee said. "I had peeked into the door of the room [where Family Home Evening was being held], didn't see anything interesting going on, and went back out into the hall to leave."
Lee said that Hathaway eventually became a good friend and "always tried to get me involved in various activities."
Dr. Scott Dransfield, professor of English at Southern Virginia, taught Hathaway in two classes and said that she was a "talented individual who had so much to offer."
"In both courses she displayed a lively and independent mind and demonstrated a real talent for writing and expressing herself," said Dransfield. "I was charmed by her witty essays and the way she would illustrate her work with funny drawings, always finding opportunities for humor and irony. She was the kind of student who easily, but unintentionally perhaps, finds her way into a teacher's heart."
A strong student, Hathaway received Provost's List honors both semesters that she attended Southern Virginia. Her second semester, in spring 2013, her grade-point average was in the top 10 percent of all students, placing her on the President's List.
"She had the most infectious personality," said Jackie Waldron, a Southern Virginia student who will serve in the Church's Peru Arequipa Mission in October. "And her smile was contagious. It was always a great day when I saw Sydney! …She made everyone feel special… Every word she spoke was full of light and passion. She loved people. She loved serving. She loved the gospel. And that spirit of Christlike love radiated from her!"