News Release
Mitt Romney Speaks at Southern Virginia University's Largest Commencement Ever
Southern Virginia University's 145th commencement exercises were its largest ever as more than 1,800 people gathered on Saturday to commemorate the academic achievements of 125 graduating seniors.
With clear skies above, the audience congregated in front of the university's historic Main Hall to take part in the academic ceremony, highlighted by an address from Mitt Romney, former governor of Massachusetts and two-time presidential candidate.
In only his second public speech since the 2012 election in which he received nearly 61 million votes for president, Romney addressed graduates, faculty, staff, students and friends of Southern Virginia — the only liberal arts college for members of The Church of Jesus Christ of Latter-day Saints. An active member of the LDS Church himself, Romney told graduates that they could each "live an eminently successful, abundant life."
Referencing the biblical story of Jesus directing Peter and other fishermen to return to their boats after failing to catch fish, Romney quoted the Savior's words from Luke, "Launch out into the deep, and let down your nets."
"In some ways, these words are a metaphor for life," explained Romney. "Launch out into the deep. Don't live your life in the shallows, live it in deep waters … Reach beyond the shallowness of selfishness, of complacency, of mindless conformity, and of indulgence. This is the promise: launch out into the deep, and your nets will be filled."
Romney encouraged graduates to launch their lives into the deep by marrying, starting families, finding God, pursuing careers and serving others. He also thanked those from Southern Virginia who contributed to his recent presidential bid.
"Quite literally, hundreds from this campus gave up vacation time to help a candidate's presidential campaign, for which I owe you deeply." Romney said. "Thank you so very much."
Prior to his remarks, Southern Virginia University President Paul K. Sybrowsky and Provost Madison U. Sowell presented Romney with an honorary doctorate in humane letters citing his numerous family, church, academic, business and public service achievements. The crowd showed its approval with a prolonged standing ovation.
"Each of our graduates today can look to Mitt and to Ann as epitomizing the fundamental principle taught on our campus through the motto of our university: learn that life is service," said Provost Sowell.
The two graduating seniors with the highest academic standing — valedictorian Alena Chunn and salutatorian Hannah Benson Rodriguez — also addressed the assembly.
The graduates' speeches began with Rodriguez, daughter of Associate Professor of Family and Child Development Ariel Rodriguez. A theatre major with plans to pursue a master's degree in library science, Rodriguez centered her remarks on gratitude for faculty members and fellow students praising both the excellence of her Southern Virginia education and the personal growth it promoted.
"My professors have given me a tremendous example of the kind of person I want to be and instilled in me the desire to become a lifelong learner," said Rodriguez. "I have felt free to explore, take risks, build my confidence, and consequently, my ability to connect with others in the world around me has grown."
Chunn, who majored in liberal arts and will attend a master of business administration program at Utah State University this fall, urged her classmates to make themselves known as graduates of Southern Virginia by carrying the university's name with them into the world.
"Southern Virginia University has prepared us well these past four years, offering us much wisdom to treasure from this priceless liberal arts education." Chunn said. "I want to encourage all of us in the graduating class to show our gratitude for Southern Virginia University by going forward boldly and developing our lives fully."
Many state and local government leaders also attended Saturday's commencement exercises, including Rep. Bob Goodlatte, R-Va.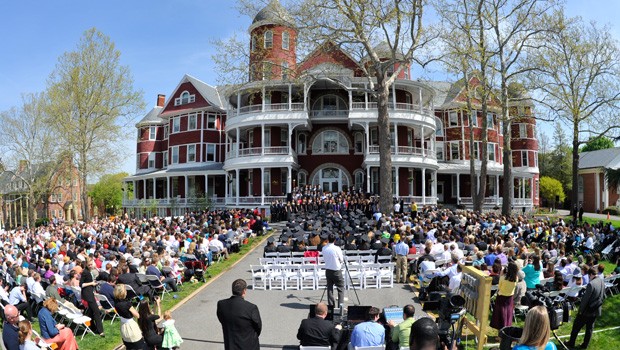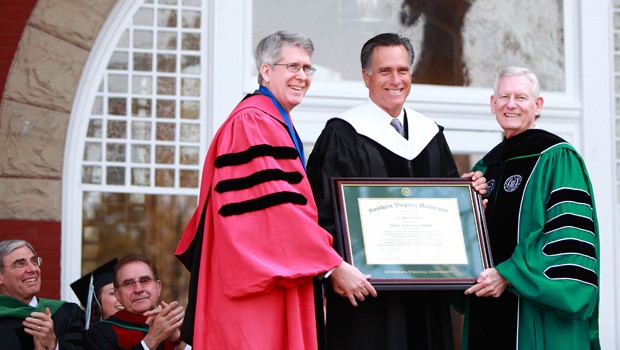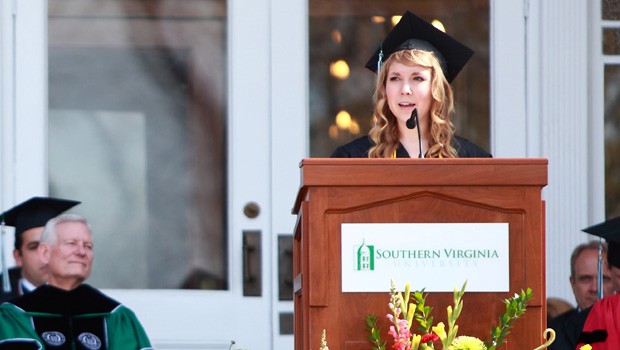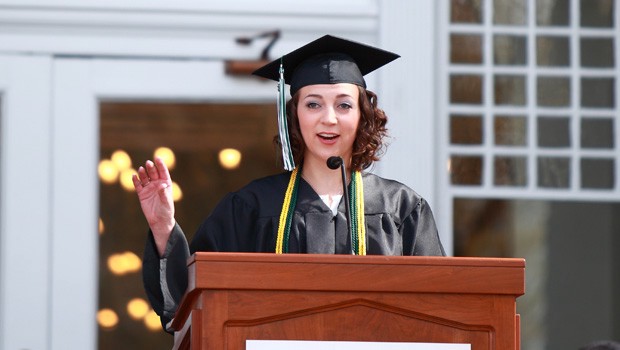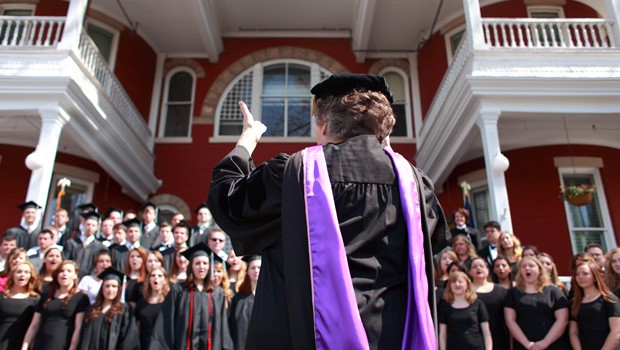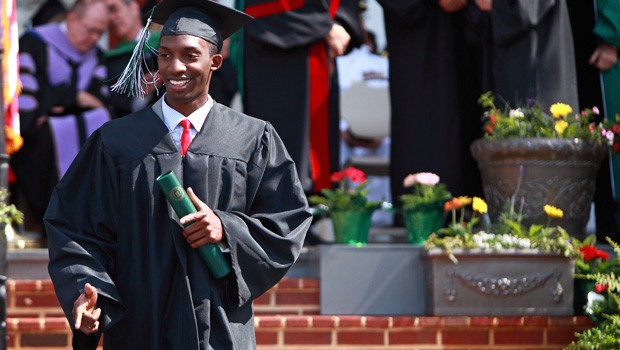 Read more