News Release
Local Entrepreneur to Speak at Service Forum Sept. 27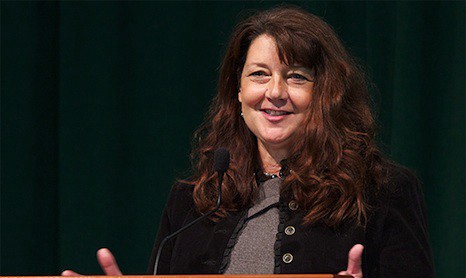 Susan Hogan, founder of Blue Dog Art Café in Buena Vista, Va., will speak at the annual service forum on Friday, Sept. 27, at 11 a.m. in the Stoddard Center at Southern Virginia University.
Hogan has served at Parry McCluer Middle School as a special education teacher and drama director and is the founder of the summer arts and sports summer camp, "Kids University."
Hogan attended Casper College, the University of Utah, and the University of Northern Colorado. She holds a bachelor's degree in theatre and a master's degree in special education.
An award-winning artist, Hogan, enjoys spending time in the wilderness researching the wildlife that she paints. She is a member of St. Patrick's Catholic Church, where she sings in the choir as a cantor. She and her husband, Butch Hogan, have two children and three grandchildren and reside in Lexington, Va.
Community members and Southern Virginia faculty, staff and students are invited to hear forum and devotional speakers each Friday morning at 11 a.m. in the Stoddard Center. Recordings of past forum and devotional speeches may be accessed online.