News Release
Former Director of Deseret International to Give Devotional Feb. 8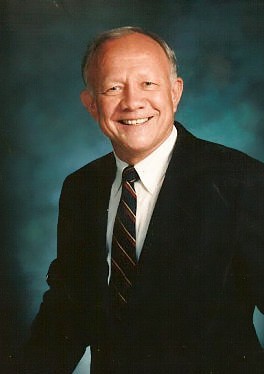 George Stewart, former executive director of Deseret International, will give a devotional address titled "The Success Formula" on Friday, Feb. 8, at 11 a.m. in the Stoddard Center at Southern Virginia University.
Deseret International is a foundation that provides charitable medical services in third world countries. Stewart also served as the mayor of Provo City, Utah, from 1994 to 1998. He was a member of the United States Army, elected a Provo City Councilman for a four-year term, and has served the community as chairman for the Provo School Foundation for Excellence.
Stewart also has served four separate missions for The Church of Jesus Christ of Latter-day Saints. He has served three missions with his wife Jo Anna including service as a missionary couple in the Visitors' Center of the Church in Mexico City, as mission president of the Neuquen Argentina mission from 2009 to 2010, and as a missionary couple on the Navajo reservation in Utah from 2001 to 2002. From 1960 to 1962, he served a full-time mission in Peru.
He received a bachelor's degree from Arizona State University.
He and his wife have eleven children and forty-three grandchildren.
Community members and Southern Virginia faculty, staff and students are invited to hear forum and devotional speakers each Friday morning at 11 a.m. in the Stoddard Center. Recordings of past forum and devotional speeches may be accessed online.