News Release
Economics Professor to Speak At Forum Oct. 11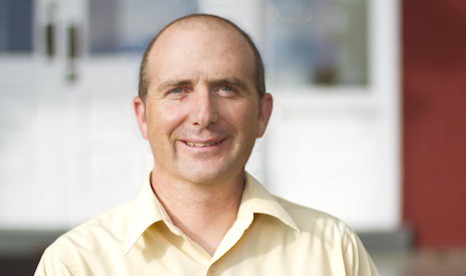 Dr. Ryan Johnson, associate professor of economics at Southern Virginia University, will give a forum address titled "The Ultimate Resource: Economics for Leader-Servants" on Friday, Oct. 11, at 11 a.m. in the Stoddard Center.
This is Johnson's first semester teaching at Southern Virginia. Previously, he taught economics at Brigham Young University — Idaho and Brigham Young University. His research interests include U.S. economic history, law and economics, and labor and industrial relations. His work has been published in the Journal of Law and Economics and he has presented scholarly research at the meetings of the Economic History Association and the Cliometrics Society.
He received a bachelor's degree in economics from Washington State University in 1998. He went on to receive both a master's degree and a doctorate in economics from the University of Arizona.
Johnson served as a full-time missionary for The Church of Jesus Christ of Latter-day Saints in the Montana Billings Mission. He enjoys the outdoors, including hiking, camping, canoeing, and backpacking with his wife, Jana, and their seven children.
Community members and Southern Virginia faculty, staff and students are invited to hear forum and devotional speakers each Friday morning at 11 a.m. in the Stoddard Center. Recordings of past forum and devotional speeches may be accessed online.