News Release
Dr. Barbara van Kuiken to Give Elton Lecture April 5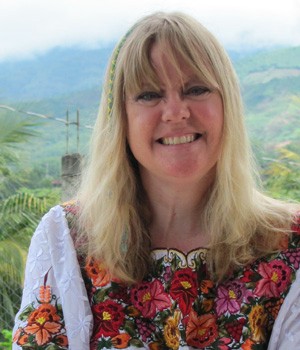 Dr. Barbara van Kuiken, Elton Awardee and associate professor of chemistry at Southern Virginia University will give the 2013 Elton Lecture, titled "Disciple Scholars: A Last Lecture As Lived by Students," on Friday, April 5, at 11 a.m. in the Stoddard Center at Southern Virginia University.
Van Kuiken has been a professor at Southern Virginia since 2000, and also has served as an adjunct professor of chemistry at Virginia Military Institute since 2001. She was the recipient of the 2012 Elton Award, which honors a member of the faculty who has demonstrated outstanding teaching and scholarship.
She received both a bachelor's degree and a master's degree in chemistry from Brigham Young University and a doctorate in molecular, biology, biochemistry, and microbiology from the Universiy of Cincinnati College of Medicine. She completed post-doctoral training with Dr. Kenneth Johnson at Pennsylvania State University.
Van Kuiken has written manuscripts, articles, and posters which have been published in refereed biochemical journals and presented at various national and international scientific conferences. She also has participated in numerous Remote Area Medical trips, providing free medical care to individuals in need.
Community members and Southern Virginia faculty, staff and students are invited to hear forum and devotional speakers each Friday morning at 11 a.m. in the Stoddard Center. Recordings of past forum and devotional speeches may be accessed online.