News Release
Clayne Robison to Speak at Forum Nov. 8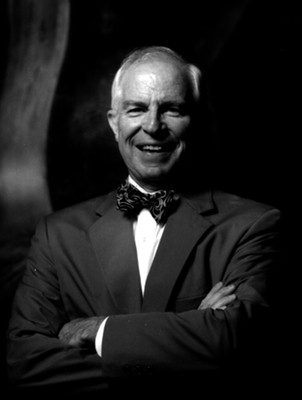 Dr. Clayne Robison, visiting professor of music at Southern Virginia University, will give a forum titled, "Mind Warp Moments," on Friday, Nov. 8, 2013 at 11 a.m. in the Stoddard Center at Southern Virginia.
Robison previously directed the opera program at Brigham Young University for more than 20 years. He also has served as a professor of voice at BYU, performed as a baritone internationally, and frequently lectured and taught at national and international singing conferences and workshops. Additionally, he previously served as a lawyer and management consultant.
He is the author of "Beautiful Singing: 'Mind Warp' Moments" and has written articles for the Journal of Singing including one of the journal's lead articles, "Beautiful Singing: What It Is and How To Do It, implications of the new interactivity paradigm in physics." He has presented at conferences including the International Congress of Voice Teachers.
During the last decade of his tenure at BYU, seven of his students were cited as district winners in the Metropolitan Opera Auditions and five advanced to the regional level. One of them, his daughter Lindsay Robison-Killian, was a Grand National Winner in 2000.
Robison received both a bachelor's degree in English literature and a bachelor's degree in vocal performance from BYU. He went on to receive a juris doctorate from Harvard University and both a master's degree in music and a doctorate in musical arts from the University of Washington.
Robison has served two full-time missions for The Church of Jesus Christ of Latter-day Saints — one to Germany as a young man, and one with his wife in Austria and Germany in 2006.
Community members and Southern Virginia faculty, staff and students are invited to hear forum and devotional speakers each Friday morning at 11 a.m. in the Stoddard Center. Recordings of past forum and devotional speeches may be accessed online.