News Release
10th Annual Art Gala to Feature Walter Rane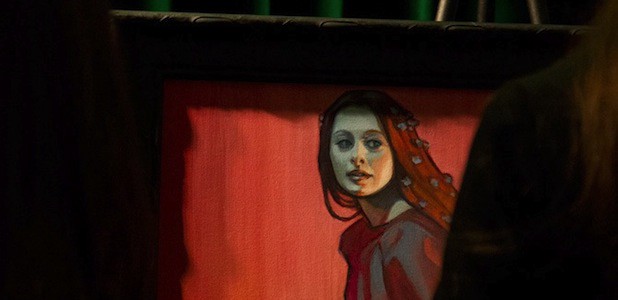 The 10th Annual Shenandoah Invitational Art Gala, hosted by Richard and Nancy Marriott to benefit Southern Virginia University, will feature work by nationally acclaimed Latter-day Saint artist Walter Rane.
The art show will take place on Thursday, Oct. 10, at the Fairview Park Marriott Hotel in Falls Church, Va. The art show will feature preselected, juried pieces from more than 40 artists including many prominent Latter-day Saints such as Rane.
Rane has painted numerous works of art for The Church of Jesus Christ of Latter-day Saints. His religious artwork focuses on depicting scenes from The Book of Mormon as well as from the lives of Jesus Christ and Joseph Smith. The Church has displayed his work in buildings including the Visitors' Center at Winter Quarters in Omaha, Neb., the Conference Center, the Relief Society Building, and the Church History Museum. In 2006, he received the Associate Director's Award at the 21st annual Springville Museum of Art Spiritual and Religious Show.
A percentage of the price of each painting sold at the art show will fund scholarships at Southern Virginia. This year, in order to elevate the quality of the artwork at the gala, each work of art that will be displayed has been reviewed and selected by a jury.
"We are certainly excited for this tenth annual show," said Richard Whitehead, vice president of institutional advancement at Southern Virginia. "We are very grateful for Richard and Nancy Marriott who have hosted the show and Greg and JaLynn Prince who have sponsored the purchase prize each year. We now have fifteen original paintings on display around campus that have come from this program. Please come and join us for this historic tenth-year event. It promises to be an evening you will long remember."
Guests will include nationally-recognized artists and friends of the university, as well as art professors and fine arts students at Southern Virginia.
The artists' reception will begin at 6:30 p.m. The evening's program will begin after dinner is served at 7 p.m., and will include speeches by university representatives and a musical performance by the Southern Virginia University Concert Chorale.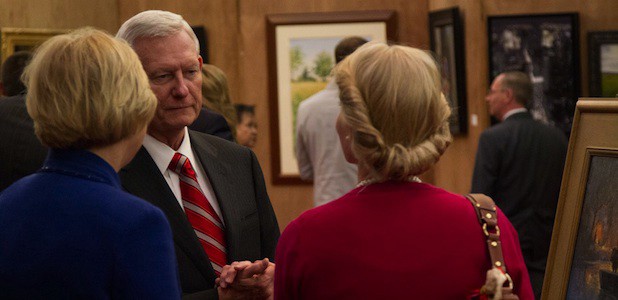 Exhibiting artists include:
Brad Aldridge
Jennifer Babcock
Cassandra Barney
Wulf Barsch
Julia Bringhurst Blake
Bruce Brainard
Robert Bullough
Robin Caspari
Krista Castrodale
Crystal Close
Barbara Crawford
Rose Datoc Dall
Sheri Doty
Angela Bentley Fife
Annie Gedicks
Leslie Whyte Graff
Trent Gudmundsen
Sawyer Hall
Jerry Read Hancock
Carol Harding
Rebecca Hartvigsen
Annie Henrie
Glen S. Hopkinson
Brian Kershisnik
Jonathan Linton
Allen Lund
Nancy Lund
John McConkie
George F. McWilliams
Cleveland Morris
Wilson Ong
Del Parson
Walter Rane
Sandra B. Rast
J. Kirk Richards
Al Rounds
Alexander Selytin
Araceli Selytin
A.D. Shaw
Karl Thomas
Diane Turner
Clay Wagstaff
Kimball Warren
Dana Wood
Lester Yocum
Marina Zavalova