Archived
Texas Stake President and Wife to Give Special Reading Day Devotional April 20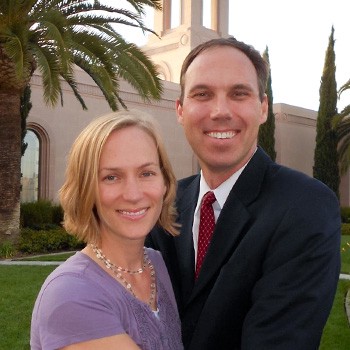 Jonathan Schmitt, president of the Friendswood Texas Stake of The Church of Jesus Christ of Latter-day Saints, and his wife, Alexis, will give addresses entitled, "'When are You Going?' An Invitation to Go, Do and Become" and "Keeping Life's Demands in Balance," at a special reading day devotional on Friday, April 20, at 11 a.m. in the Ballroom at Southern Virginia University.
In 2001, Jonathan Schmitt worked for a law firm before becoming a litigation counsel at Baker Hughes Incorporated, an international oilfield services company. In 1996, Schmitt was appointed by Arizona's governor to serve a one-year term on the Arizona Board of Regents, the governing body for Arizona's public university system.
At the University of Arizona, Schmitt received a bachelor's degree and a law degree with honors and served as editor-in-chief of the Arizona Law Review. Following law school, Schmitt worked as a clerk to Chief Justice Thomas A. Zlaket of the Arizona Supreme Court.
Schmitt served a full-time mission for the Church in the Laotian-speaking California Fresno Mission. He also has served in a number of capacities in the Church, including high councilor, bishop and counselor in a stake presidency.
While a student, Schmitt met Alexis Udall. They were married in July 1995 in the Mesa Arizona Temple.
Alexis Schmitt graduated with honors from the University of Arizona, receiving a bachelor's degree in molecular and cellular biology. She received a doctorate of medicine and completed a residency in internal medicine at the University of Arizona. She currently continues her medical practice in the emergency room at Houston's VA Hospital, where she works part-time, covering 12-hour night shifts so she can be with her family during the day.
Alexis Schmitt served a full-time mission for the Church in the Spanish-speaking California Anaheim Mission.
The Schmitts have four children, and currently reside in Pearland, Texas.