Archived
Southern Virginia Welcomes New Volunteers
Eight new highly qualified volunteers arrived at Southern Virginia University this semester both to teach students and to give service in other areas on campus.
"We have been greatly blessed by the efforts of volunteers for many years," said Dr. Madison U. Sowell, the provost of Southern Virginia. "We're very pleased with the caliber of volunteers that have chosen to help us further the mission of the university this year. Our volunteers not only engage students in the classroom, but also through providing other services such as career counseling and musical accompaniment."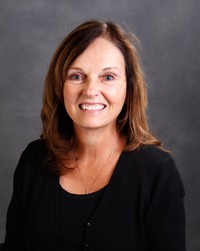 Connie Durrance
Connie Durrance is volunteering as an adjunct instructor of English at the university. She received a master's degree in humanities from California State University, Dominguez Hills, where she specialized in Mark Twain and 19th century literature. She and her husband, Joseph Durrance, co-founded a printing company called Durra-Print Inc.
She is the mother of ten, and the grandmother of 23. Additionally, she has been a foster mother of troubled, pregnant and abused teenaged girls. She has served as a board member and teen counselor of the Tallahassee Association of Teen Pregnancy, which was organized to offer alternatives other than abortion to pregnant teens.
Durrance has served in many callings within The Church of Jesus Christ of Latter-day Saints. She and her husband served for three years as host and hostess on Temple Square, and also served a full-time mission as area welfare specialists in the Europe Area in Frankfurt, Germany.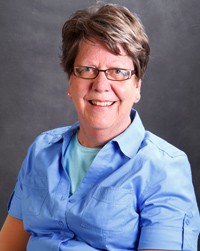 Kaye Hanson
Dr. Kaye Hanson — a retired management communications professor at Brigham Young University's Marriott School of Management — is teaching German, as well as Contemporary Issues this semester.
Hanson has worked with dozens of Fortune 100 companies, training them in writing documents and making oral presentations. She coauthored "Say it Right," which has been used in colleges and universities as a textbook. She previously served as associate director of the BYU Jerusalem Center for Near Eastern Studies, where she was responsible for guiding the curriculum, faculty and students.
Tom and Carolé Jenness
Tom and Carolé Jenness, who previously volunteered at Southern Virginia in 2009, returned to Southern Virginia this semester after serving a mission for The Church of Jesus Christ of Latter-day Saints. They are volunteering in the Career Development Center, where their goal is "to help students find and secure careers that are fulfilling, purposeful, and life sustaining."
Dr. Tom Jenness received both a bachelor's degree in speech and theater, and a master's degree in speech and political science from BYU. He received a doctorate in education from the University of Idaho. He has taught at schools including Western Washington State University, Coe College and the University of Idaho.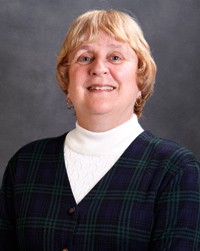 Carolé Jenness was office administrator at the Moscow Institute of Religion — the first CES Institute in the world — for 26 years.
Together, they previously served as co-directors of the Palmyra Travel and Study program in Palmyra, N.Y. They also have both held a number of leadership positions within the Church.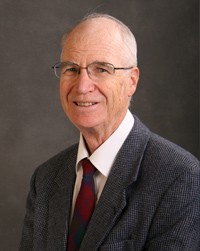 Brent and Marybeth Jones
Brent and Marybeth Jones are volunteering in the music program at Southern Virginia. Marybeth Jones is an instructor of piano and organ, and Brent Jones is serving as supervisor of piano studies. Both of them also are serving as accompanists this year for musical classes and ensembles including Group Voice and Bella Voce.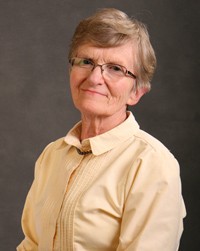 Marybeth Jones graduated magna cum laude with a bachelor's degree in Organ Performance from BYU — where she played for BYU devotionals, spent a semester abroad to study organ and German in Salzburg, Austria, performed her senior recital on the Provo Tabernacle organ, and received awards including the Outstanding Musician Award and the organ award by J.J. Keeler. Most recently, she served as an adjunct faculty member at Brigham Young University–Idaho.
Brent Jones previously taught piano at BYU–I. He received both a bachelor's degree in piano performance and a master's degree in musicology from BYU. He received a doctorate in piano performance from the University of Northern Colorado.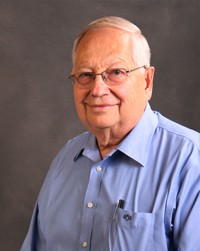 Bruce and Christine Olsen
Bruce and Christine Olsen, who recently finished serving as president and matron of the San Diego California Temple, are volunteering at the university together this year.
Bruce Olsen, who served as managing director of public affairs for The Church of Jesus Christ of Latter-day Saints for nearly 20 years, is teaching two classes this semester — Organizational Communication and Contemporary Issues.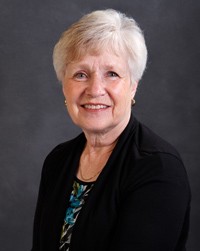 He received both a bachelor's degree and a master's degree from BYU and previously served as president of its 370,000-member alumni association.
Christine Olsen is serving as public affairs manager in the Communications and Marketing Office. She received a bachelor's degree from Brigham Young University and worked as a registered nurse. She has held many leadership positions in the Church, including serving as a member of the Young Women General Board.