Archived
Professor MacDonnell to Give Inaugural Elton Lecture March 16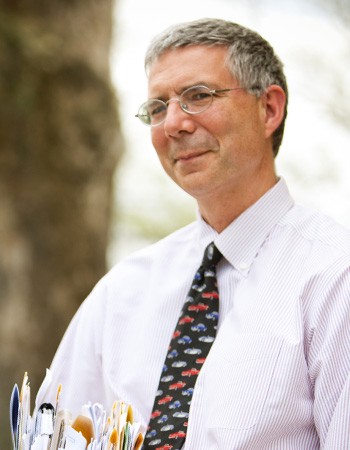 Dr. Francis MacDonnell, recipient of the 2011 Elton Award, will give the inaugural Michael and Kay Elton Lecture at a forum entitled "Scholar-Adventurers at Southern Virginia University," on Friday, March 16, at 11 a.m. in the Stoddard Center at Southern Virginia University.
MacDonnell has served on the Southern Virginia faculty since 1997. From 1993 to 1995, he was a lecturer in history at Harvard and Yale University. He is the first recipient of the Elton Award which honors a member of the faculty who has demonstrated outstanding teaching and scholarship. Michael Elton, by whom the award was created, serves on the Southern Virginia University board of trustees; the award was named after him and his wife, Kay.
At Harvard University, MacDonnell received a doctorate in 1991 and a master's degree in 1986. Prior to this, he also received a master's degree from Marquette University in 1983 and a bachelor's degree at St. Michael's College in 1981.
In addition, Dr. MacDonnell has presented scholarly papers at The Society for Historians of American Foreign Relations, The Southern Historical Association, and The Organization of American Historians. He authored "Insidious Foes: The Axis Fifth Column and the American Home Front," which was published by Oxford University Press in 1995. He also has published articles in Civil War History, The International Journal of Intelligence and Counterintelligence, and The Journal of American Culture.
Community members and Southern Virginia faculty, staff and students are invited to hear forum and devotional speakers each Friday morning at 11 a.m. in the Stoddard Center. Recordings of past forum and devotional speeches may be accessed online.