Archived
NCAA Division III Awards Provisional Membership to Southern Virginia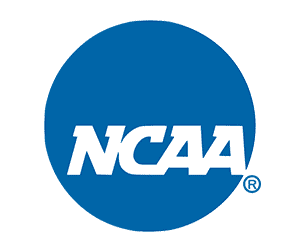 The National Collegiate Athletic Association Division III today announced its approval of Southern Virginia University's provisional membership application.
Southern Virginia's administration received a letter from the NCAA indicating that the university has been accepted into the Division III provisional membership process effective September 1, 2012, by which time the four-year private liberal arts university must comply with all D-III requirements.
"Our mission aligns perfectly with the NCAA Division III philosophy, which places the highest priority on the overall quality of a scholar-athlete's educational experience," said Southern Virginia University President Paul K. Sybrowsky. "This tremendous news comes on the heels of our recently awarded regional accreditation, further signaling that the university has an exciting future."
Southern Virginia submitted its provisional-membership application to the NCAA Division III Membership Committee on May 14, 2012, after fulfilling its mandatory exploratory year, which began last fall. The university now must complete four successful years of provisional Division III membership to become eligible for full D-III status in the summer of 2016.
"Our exploratory year gave us time to prepare for the intricacies of NCAA Division III membership, while determining that D-III was indeed the right fit for our university," said Athletic Director Scott Y. Doxey. "With the requisite positions and committees now in place, we're confident in our ability to successfully navigate the next four years of provisional D-III membership."
Doxey also explained that Southern Virginia's provisional NCAA Division III membership places the university in a unique place among schools with an honor code based on the teachings of The Church of Jesus Christ of Latter-day Saints.
"In addition to being the only liberal arts college with a Latter-day Saint environment, we're now also the only NCAA Division III provisional member with an LDS environment," Doxey said. "With Brigham Young University competing at the NCAA D-I level and BYU-Hawaii competing at the D-II level, Southern Virginia is the perfect fit for scholar-athletes who want a D-III athletic experience within a spiritual setting."
Compliance Officer Matt Grawrock, who spearheaded the university's Division III application efforts along with Senior Women's Administrator Deidra Dryden, explained that D-III is not only a philosophical match for Southern Virginia, but that it's also a good fit for the university from a geographical standpoint.
"Virginia has 19 NCAA Division III institutions. That's the eighth-most of any state," Grawrock stated. "Transitioning to D-III will enable us to join an athletic conference, which in turn will decrease travel demands on our scholar-athletes giving them more time for their studies."
Division III provisional membership will also require Southern Virginia to stop issuing new athletic-based scholarships explained Grawrock, while the university's current scholar-athletes can keep their grants through the 2013–14 school year.
According to Grawrock, small athletic scholarships, never exceeding $3,000 and averaging between $800-$1,200, have been a part of Southern Virginia's athletic program for the past 15 years. Eliminating these small scholarships will focus the university's recruiting efforts towards scholar-athletes with strong academic backgrounds who want a complete collegiate experience that combines academics and athletics.
"We believe that athletic participation is a valuable part of the collegiate experience, but we also understand that it is just one part," said Grawrock. "Our primary emphasis is on the overall educational experience of our scholar-athletes, and we'll continue recruiting students with those same standards."
Southern Virginia began its athletic program in the fall of 1997, one year after it became a four-year liberal arts college with an LDS environment. In 1998, the Knights joined the United States Collegiate Athletic Association — a national athletic organization consisting of 91 member schools, which are mostly small, faith-based institutions similar to Southern Virginia — and became provisional members of the National Association of Intercollegiate Athletics.
Over the past 15 years, Southern Virginia has captured 38 small college national championships in a variety of men's and women's sports, while more than 400 Knights have earned USCAA All-American or national academic honors.
"Today's D-III announcement begins a new chapter in Southern Virginia's legacy of athletic achievement," said Dryden, who helped recruit the university's first women's basketball, soccer, softball and volleyball teams more than 15-years ago. "Provisional D-III membership will help us to strengthen, enrich and refine our robust athletic program."
Dryden explained further that athletic participation is an integral part of the Southern Virginia experience with roughly 40 percent of the university's current students participating on an athletic team.
Southern Virginia currently sponsors 12 varsity sports — baseball, men's and women's basketball, men's and women's cross country, football, men's and women's soccer, softball, men's and women's tennis and volleyball — as well as five club teams — cheerleading, men's golf, men's lacrosse, women's lacrosse and wrestling.
The university's athletic program is coming off one of its most successful athletic years to date as Southern Virginia's 12 varsity teams finished 2011–12 with a combined record of 127–116–2 — good enough for the second-highest combined win total in university history.
During the past academic year, seven different Southern Virginia teams — baseball, golf, men's basketball, women's basketball, men's cross country, women's cross country and volleyball — qualified for USCAA championship events, highlighted by a women's cross country national championship marking the program's tenth national title since 1998.
The Knights also led the USCAA with 28 national all-academic selections this past year, while finishing third overall in the USCAA Director's Cup standings.
"Today's announcement is the result of countless hours of work from our dedicated staff and faculty," said Sybrowsky. "I'd like to particularly recognize Matt Grawrock and Deidra Dryden, who led this effort, as well as the offices of the Provost and Communications & Marketing for their work on our application. We're also thankful for all of our past and present scholar-athletes. These pioneers helped shape our excellent athletic program for students who love to be in the classroom and on the field of competition."