Archived
LDS Sunday School General President to Speak at Devotional Nov. 2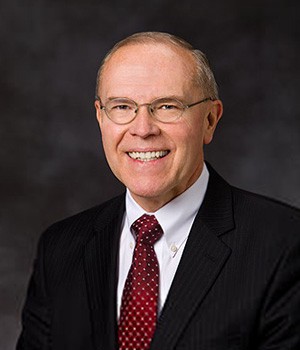 Russell T. Osguthorpe, Sunday School General President of The Church of Jesus Christ of Latter-day Saints, will give a devotional address titled "Can We Change Our Desires?" on Friday, Nov. 2, at 11 a.m. in the Stoddard Center at Southern Virginia University.
Osguthorpe has served in the Sunday School general presidency since April 2009. He also has served as a member of the Fifth Quorum of the Seventy; president of the South Dakota Rapid City Mission and branch president at the Missionary Training Center in Provo, Utah.
Osguthorpe, an educator by profession, is director of the Center for Teaching and Learning at Brigham Young University. He also has written a number of books on education, as well as scholarly articles published in academic journals such as Educational Technology.
He holds multiple degrees from BYU, including a doctorate in instructional psychology. In the 1960s, he served a mission for the Church in Tahiti.
Osguthorpe and his wife Lolly are former members of the Mormon Tabernacle Choir and have five children and 17 grandchildren.
Community members and Southern Virginia faculty, staff and students are invited to hear forum and devotional speakers each Friday morning at 11 a.m. in the Stoddard Center. Recordings of past forum and devotional speeches may be accessed online.